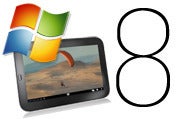 Time is running out for Windows 8 tablets to stay relevant in the eyes of consumers–at least according to a survey from Forrester Research. Over the last two quarters, consumer interest in Windows tablets has dropped from 46 percent in Q1 to 25 percent in Q3.
In a blog post, Forrester analyst J.P. Gownder called this a "shrinking window" for Microsoft, who will be "very late to the party" when Windows 8 tablets launch in 2012. But I don't think Microsoft should be worried. Here's why:
People Are Clueless
If you're a tech-savvy PCWorld reader, don't worry, I'm not talking about you. But if you ask an average man on the street whether he's interested in a Windows tablet, I'll bet he's thinking of the version of Windows he's used his entire life, slapped onto a touch screen.
Of course people are losing interest in that. Now that they know the simplicity of an iPad, traditional Windows on a touch screen no longer seems like a great idea. What the average person probably doesn't realize is that Microsoft is rebuilding Windows to be more iPad-like, with a new interface and touch-friendly apps. It's a little unfair to gauge people's interest in a product if they don't know what they're getting.
Windows is Huge, and So Is the Market
Those who argue that Windows 8 is running out of time overlook the vast number of people who haven't bought a tablet yet. Microsoft has licensed 450 million copies of Windows 7 as of September, whereas Apple has sold about 40 million iPads as of November. Windows isn't going away anytime soon, so Microsoft has plenty of time to convince PC buyers to get a tablet instead of a laptop.
Late to What Market?
"Windows 8 looks like it's going to be a good product," Gownder told the New York Times. "It's just going to be so late to the market."
Gownder's comment implies that being early to the market is an advantage, but I don't think that's true when you're talking about competing with Apple. Android didn't take off until after the launch of Motorola's Droid in October 2009–more than two years after the original iPhone. Earlier competitors, such as the Palm Pre and the Blackberry Storm, got no traction. And Android tablets, HP's TouchPad and RIM's Blackberry Playbook have been no match for the iPad. Showing up early to the market doesn't mean much unless there's a compelling reason to buy the product instead of going with Apple.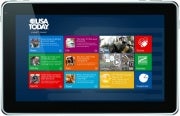 Cheap Tablets Are a Different Product
Forrester notes that cheap tablets like Amazon's Kindle Fire and Barnes & Noble's Nook Tablet have reshaped consumers' expectations and redefined what a tablet is. I believe it. But while the iPad was initially dubbed a consumption device–essentially, what the Kindle Fire and Nook Tablet set out to be–it has blossomed into a powerful computer, with apps and accessories that let you do all kinds of advanced tasks, and its bigger screen is better for getting work done than the 7-inch displays of cheaper tablets. Windows 8 tablets will be more like the iPad and less like the Kindle Fire and Nook Tablet. For now, these are separate markets with room for everyone.
Follow Jared on Twitter, Facebook or Google+ for even more tech news and commentary.