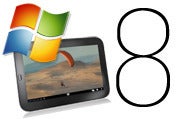 According to a report from Forrester Research, consumer desire to purchase Windows 8 tablets has suffered a massive decrease, slumping from 46 percent in the first quarter of the year to a mediocre 25 percent six months later. That's not good news for a product still a close to a year away from seeing an official launch.
Can Microsoft produce a tablet operating system for both consumers and business users to rave about? Yes, especially if the Windows 8 development team takes the time to consider and act on these five points.
1. Ensure Ample App Offerings
Unfortunately, not all Windows 8 tablets will be created equal. Where some will no doubt boast powerful Intel chipsets, loads of RAM, and a luxurious amount of storage space, other more reasonably priced devices will come packing ARM mobile processors and more modest storage and memory sets. These less-powerful devices won't have the horsepower to run the full desktop iterations of Microsoft Office, FileMaker, or other software that many businesses rely on daily to make the wheels go 'round.
In order to make Windows 8 tablets not only a viable but an attractive alternative to consumers, Microsoft must have a substantial launch-day library of useful applications to offer potential customers. It needs key third-party developers on board with ARM-compatible offerings that allow the power of their desktop software to be enjoyed on a low-powered, tablet-based sibling.
2. Work Toward Unification
Since I've already mentioned that not all Windows 8 hardware will be created equal, the time is right to discusss whether users of the various flavors of Windows 8 will be able to communicate and collaborate easily. SkyDrive will play a significant role in Microsoft's Windows 8 strategy. This has document sharing and communications covered. But it leaves open whether users of a Windows 8 desktop or Intel tablet with access to a full version of Microsoft Office would be able to collaborate with users packing ARM-powered tablets and their less-capable iterations of Microsoft's productivity tools. If Microsoft can crack this nut, it will be well on their way to capturing the hearts and minds of business users.
3. Do Away with Past Frustrations
While users of Windows 7 tablets can leverage the power of desktop software on the go, doing so has been an exercise in frustration, thanks to the operating system's lackluster touchscreen interface features. Fortunately, it looks like Microsoft is taking steps to address this with Windows 8. The virtual keyboard offered as part of the developer's build of the OS offers the best tablet typing experience on the market today, handwriting recognition is respectable, and the Metro UI was made for poking and swiping. When using legacy applications such as Microsoft Word and Tweetdeck, window closure options as well as maximize and minimize buttons are all a touch-friendly size.
[Also read: Windows 8: A Close-Up Look]
Unfortunately, despite all of these features, the relatively small amount of screen real estate doesn't allow for easy use of legacy app interface items, such as PowerPoint's ribbon interface, or the selection of individual cells on an Excel spreadsheet. If Microsoft finds a way to do away with such interface frustrations without forcing users to invest in new, tablet-oriented versions of software they already own, it could have a serious win on their hands.
4. Keep It Simple
One of the key reasons that the iPad has become such a staggering success is the device's simplicity of form and function. Microsoft would do well to take note of this and keep things simple. With the Metro interface system of floating, resizable, and moveable tiles, it would appear that Windows 8 is on the path to the zen enlightenment that could make it the tablet computing hit we're hoping it will be. But a lot can happen between now and when the OS is released later next year. Here's hoping it stays on target.
5. Watch Quality Control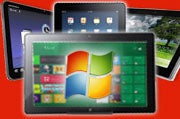 As any PC user will tell you, an operating system is only as good as the computer it's paired to. When installed to a high-quality machine with respectable tech specs and excellent build quality, users can expect a superior computing experience. When that same operating system is installed to a rig that barely meets the OS's minimal requirements? Not so much. With Microsoft's history of offering the Windows OS to any grey box manufacturer under the sun as an OEM installation option, we're betting to see any number of tablet manufacturers adopt Windows 8 as an alternative to Android.
That said, we'd like to see Microsoft hold off on making Windows 8 available to every tablet computing vendor under the sun, even if it's only for a little while. In order for the OS to be considered a true contender in mobile computing, it needs to be showcased on well-spec'ed hardware developed by premium manufacturers such as Asus or Samsung with an eye to quality and performance.
This would allow consumers to have an opportunity to see what the OS is capable of on top-drawer hardware, before choosing to go slumming for kit available at a bargain basement price.
Seamus Bellamy is a Victoria, Canada-based author, journalist and all-around geek.