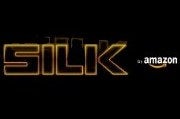 Silk, the Web browser Amazon bundles with its Kindle Fire tablet, has been a burr in the side of US Representative Ed Markey since the world's largest retailer announced it in October. And a letter from Amazon to the Massachusetts Democrat hasn't salved his privacy concerns about the browser.
Amazon's missive was in response to a series of questions posed to the company by Markey about information and privacy issues associated with Silk. For example, Markey asked what information Amazon is collecting from Fire users.
Paul Misener, Amazon's vice president for global public policy, told Markey that the company collects aggregate browsing information from Fire users. The Web address, or URL, of every page served up to the browser is temporarily stored by Amazon for 30 days, but no associations are made between the URLs and individual users. "This information is a key factor in driving Amazon Silk's speed," Misener wrote in the letter.
In addition, some webpage information is cached by Amazon's servers, he explained. Caching information allows a browser to load webpages faster. That practice is similar to what's done by any browser running on a computer, except those browsers store cache items locally instead of in the cloud.
Misener added that Amazon also stores information from "crash reports." Those reports are generated when something goes amiss with Silk; the reports are used to troubleshoot problems. Those reports can contain specific IP or MAC addresses and although Misener didn't mention it in his letter, those addresses could be used to identify individual users.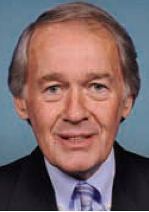 An issue cleared up by Misener is what happens when Silk communicates with secure, or SSL, webpages, such as those used by a bank or PayPal. Those requests, he wrote, go directly to the origin servers and do not go through Amazon servers.
Markey also wanted to know what Amazon intends to do with the information it gathers. "Customer information is an important part of our business and an important driver of customer experience and future invention," Misener wrote. "We do not sell (or rent) the information to others and do not have plans to do so."
Another Markey concern is whether Silk users can opt out of sharing their browsing habits with Amazon. Although Misener didn't answer that question directly, he did note that turning off Silk's cloud acceleration feature will prevent browsing information from being stored on Amazon's servers.
Markey said he was dissatisfied with Amazon's response to his queries and would be seeking more information from the company. "Amazon's responses to my inquiries do not provide enough detail about how the company intends to use customer information, beyond acknowledging that the company uses this valuable information," he said in a statement.
Markey isn't the only member of Congress critical of Silk. Texas Republican Joe Barton has also expressed outrage at the browser's caching of information on its users' Internet surfing habits.
Follow freelance technology writer John P. Mello Jr. and Today@PCWorld on Twitter.