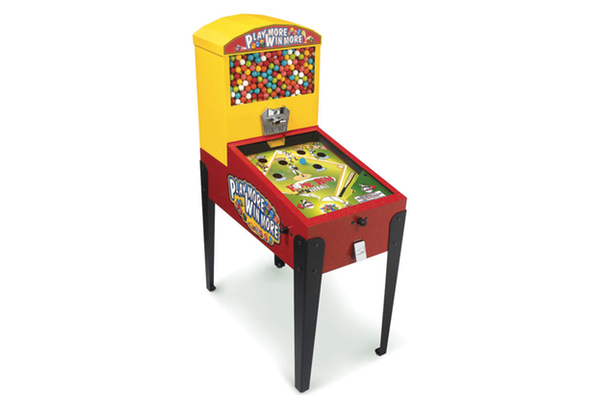 What do you get when you merge baseball, pinball, and bubble gum? How about a gumball pinball machine? It exists, and before you run out to your nearest arcade looking to get in on the real america dream, you should probably know that it costs $1,000. It's a small price to pay for not only having the luxury of getting in on this hot-action, but also knowing that the gum you're winning isn't from some long lost decade.
The fine folks over at Hammacher Schlemmer are willing to part with this gem. The Gumball Pinball Machine drops three gum balls into play, a player is then going to try his darndest to hit that gum-ball into one of the holes in the playing board.
It's not three strikes and your out though; if you swing and miss, the gumballs are returned to the playing surface until you either win, or lose by hitting it into one of the 'out' holes.
Gumball Pinball: it's as American as, well, Apple Pie. Or Apple Inc. Or something.
[Hammacher Schlemmer via Gizmodo]
Like this? You might also enjoy…
Get More GeekTech: Twitter – Facebook – RSS | Tip us off