The Linux world may still be all abuzz following the release last weekend of Linux Mint 12, but meanwhile the Ubuntu Linux team has been hard at work crafting the first alpha release of Ubuntu 12.04, or "Precise Pangolin."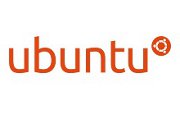 Right on schedule, that alpha release was launched on Thursday, giving Ubuntu fans an early look at what the next version of the popular Linux operating system will be like.
It's still very early, of course, and the software is by no means intended for production use yet. Still, it's now available for free download on the Ubuntu site. Here's a quick snapshot of what you'll find.
1. Linux Kernel 3.2
Topping off the list of new features in Ubuntu 12.04's first alpha version is an update from version 3.0 to version 3.2 of the Linux kernel. More specifically, this alpha version uses the 3.2.0-2.5 Ubuntu kernel, which is based on the latest mainline v3.2-rc3 kernel. In addition, the AMD64 server version has been consolidated into the generic one to minimize the maintenance burden over the life of this Long Term Support (LTS) release. Several other kernel improvements have been made as well, including support for additional ALPS touchpads.
2. Back to Rhythmbox
As suspected previously, it looks like this Ubuntu release will indeed revert back to Rhythmbox as its music player, replacing the only recently added Banshee.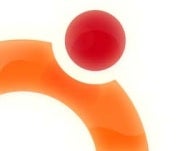 3. No Ubuntu One Music Store
The Ubuntu One Music Store is still planned for inclusion in Ubuntu 12.04, but it apparently hasn't yet been ported to GTK 3, so that's still in the works at this point.
4. Firefox 9 and More
Among the software packages bundled with Precise Pangolin are LibreOffice 3.4.4, Firefox 9.0 and Thunderbird 9.0, according to a report on The H. As I've noted before, this Ubuntu release will no longer fit on a single CD, requiring a DVD or USB drive instead.
5. Ubuntu Variants
There are many variants on the Ubuntu theme, and this alpha release has also brought changes to several of them. Xubuntu has gained Ristretto 0.3.0 as its picture viewer, for example, and Lubuntu has switched to LightDM for the standard display manager.
There are numerous known issues with this early release, of course, but it still provides a nice peek at Ubuntu 12.04, which is especially notable for being a Long Term Support release and therefore a good candidate for business users, in particular.
A second alpha version is due in early February, with the final release slated for late April. It will be interesting to watch how Precise Pangolin progresses given the newly heightened competition it faces from Linux Mint.