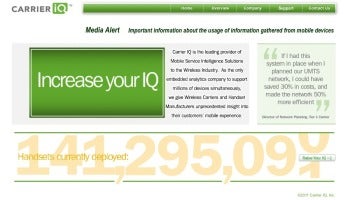 In a perfect world, wireless carriers would respond to the discovery of Carrier IQ with straight answers. They'd list the devices that run the software, which can record users' every move for the purposes of troubleshooting and performance improvements. They'd explain what data is being stored, and for how long. And they'd give users a way to opt out of data collection.
Instead, the responses to Carrier IQ so far have been an unsavory mix of denials and half-truths from wireless carriers, and blame games from phone makers. Here's a sampling:
Meanwhile, phone makers aren't taking much initiative. HTC passed the blame onto carriers and left it at that. Nokia said Carrier IQ doesn't ship products for Nokia devices, despite earlier reports to the contrary. Research in Motion says it's continuing to investigate, but said it doesn't put Carrier IQ on its phones and doesn't authorize wireless carriers to do so. Apple and Google haven't commented.
In the vacuum of official information, users and the media have been taking matters into their own hands. Gizmodo has posted a list of phones that it believes does not have Carrier IQ. And in the XDA Developers forums, Trevor Eckhart, who discovered the Carrier IQ software, has posted an Android app for detecting the software. (Just download V7 at the bottom of the post.)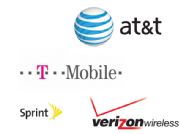 This isn't right. I know wireless carriers cover themselves legally in their terms and conditions, but when the data gathering encompasses so much, including keystrokes, customers deserve a clear explanation and a way to opt out.
Eventually, wireless carriers may have to abide. Political grandstanding has begun, with U.S. Sen. Al Franken demanding answers from Carrier IQ, and if past privacy scandals are any indication, class action law suits can't be far behind. This whole thing is going to get messier, but hopefully it'll end with some changes to how wireless carriers keep tabs on their users.
In Video: Carrier IQ Captures Personal Mobile Data
Follow Jared on Twitter, Facebook or Google+ for even more tech news and commentary.