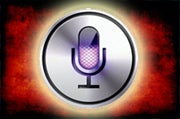 Apple's new voice-activated assistant, Siri, is apparently quiet on the topic of abortions and birth control, at least according to a growing number of iPhone 4S users.
Over at The Abortioneers blog, users are reporting that if you ask Siri abortion related questions–such as "I am pregnant and do not want to be. Where can I go to get an abortion?" or "I had unprotected sex. Where can I go for emergency contraception?"–Siri is "noticeably silent on these issues."
According to the comments section, while Siri is unable to find abortion clinics or Planned Parenthood (except when you specifically ask for Planned Parenthood), it is able to find crisis pregnancy centers, which are nonprofit organizations designed to help counsel pregnant women away from abortions.
Siri, which is still technically in beta, isn't known for being squeamish about politically incorrect topics. As The Raw Story points out in its article "10 Things the iPhone Siri Will Help You Get Instead of an Abortion," Siri is more than willing to help users find Viagra, medical marijuana, escorts, places to dump bodies, blow jobs, and strip clubs. Also, a Raw Story reader asked Siri, "Why are you anti-abortion," and Siri responded with, "I just am, Kristen."
According to Apple, this is just a glitch. Apple spokesperson Tom Neumayr told CNET that these are "not intentional omissions meant to offend anyone, it simply means that as we bring Siri from beta to a final product, we find places where we can do better and we will in the coming weeks."
"Our customers want to use Siri to find out all types of information and while it can find a lot, it doesn't always find what you want." Neumayr said.
'Set Siri Straight'
Still, the American Civil Liberties Union (ACLU) has started a petition to "Set Siri Straight." According to the ACLU, if Siri can tell you about Viagra, it should not provide bad or no information about contraceptives or abortion care.
For what it's worth, the late Apple co-founder Steve Jobs confessed to biographer Walter Isaacson that he was glad he was not the victim of abortion, and that his 23-year-old birth mother chose to give him up for adoption instead.
"I wanted to meet [her] mostly to see if she was okay and to thank her, because I'm glad I didn't end up as an abortion," Jobs told Isaacson. "She was 23 and she went through a lot to have me."