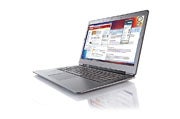 Just one day ago we saw rumors that Ultrabooks will get price cuts of five to 10 percent early next year, for savings of about $100. But here's an even better (possible) deal: just $499 for these ultra-thin laptops. The only catch, of course, is that you'll have to make it through all of next year before you see sub-$500 prices.
Ultrabooks such as the Toshiba Portege Z835 and Acer Aspire S3 currently cost between $800 and $1500–a hard sell when you can get netbooks for under $200 and decent laptops for under $500 during holiday sales.
However, if you want to nab an Ultrabook for about half the price of current models, all you need is a little patience–at least according to Acer President Jim Wong, as quoted in the DigiTimes.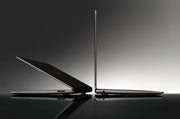 According to the DigiTimes, Acer is aiming for their Ultrabooks to cost between $799 and $899 by the second quarter of 2012, and no more than $499 in 2013.
To get these premium laptops down to more affordable levels, the price of the components will have to fall, though. Perhaps Ultrabooks will use hybrid drives, a combination of traditional hard disk drives and solid state drives. Or maybe they'll have to switch to less expensive materials for the laptop chasses.
And, of course, by 2013 there will probably be another hot, ultra-thin device on the market. But it's something to think about if you're a big plan-ahead kind of person.
Follow Melanie Pinola (@melaniepinola) and Today@PCWorld on Twitter