A lawsuit was filed today in a federal district in Missouri against the maker of a controversial smartphone program and handset manufacturer HTC, claiming the companies have unlawfully intercepted private electronic communications from private mobile phones, handsets, and smartphones.
The complaint filed on behalf of Illinois resident Erin Janek against Carrier IQ (CIQ) and HTC America alleges CIQ captures and records every keystroke entered into some 130 million phones on which its software is embedded, as well as location and other data.
Janek, a Sprint subscriber, uses her phone to transmit private data not readily accessible to the general public which was surreptitiously monitored and collected by CIQ without her permission, the ten-page complaint says.
It adds that Janek was unaware of the wrongful conduct of CIQ and HTC until this month because that conduct was secret and concealed.
In addition to Janek, the lawsuit seeks to include in the action all U.S. residents who operate an HTC phone from which CIQ collected electronic information. Although that number is unknown at this time, it's estimated to be in the millions, the complaint says.
The suit asks the court to find that CIQ and HTC have violated the federal Wiretap Act and that the aggrieved parties in the case be awarded punitive damages, reimbursement of legal and attorneys' fees, and any injunctive and declaratory relief deemed appropriate by the court.
CIQ's monitoring activities were revealed earlier this week when a researcher discovered that software made by the company resided on millions of smartphones worldwide, including models produced by HTC, Research In Motion and Apple, and in many cases was logging the keystrokes and Web searches of the phones' owners without their knowledge. (See video describing the process.)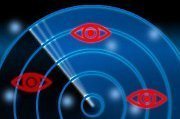 Users of Android phones concerned about CIQ monitoring their activities can determine if the software resides on their handsets by downloading a free app uploaded today to the Android Market.
Follow freelance technology writer John P. Mello Jr. and Today@PCWorld on Twitter.