Following the release on Monday of YaCy 1.0, a free, peer-to-peer search engine, many in the media were quick to view it as a challenge to Google, Bing and the other big contenders in the search arena.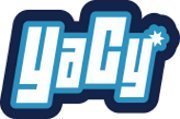 Since then, however, Karsten Gerloff, president of the Free Software Foundation of Europe–a key supporter–has spoken out to make the point that that's not the intent.
"YaCy isn't a challenge to Google, and is a long way from becoming one," Gerloff wrote in a blog post on Wednesday. "It's not even intended to challenge Google. What it is is a new, exciting approach to web search that empowers users."
Like GNU Free Call
The new search engine doesn't necessarily aim to deliver results better or faster than Google and the big guys, Gerloff explains; rather, it's a step in the direction of distributed systems through which no one entity serves as a gatekeeper for information.
Gerloff noted in a separate blog post from earlier in the week why that's important: "If a search engine is run by a single company, that company gets to decide how the results are generated and how they are ranked," he wrote. "That company will also know what you're currently interested in. Targeted advertising is only the most benign use of this data."
Just as we've seen Identi.ca emerge with a free software alternative to Twitter, Diaspora with a free counterpart to Facebook, and GNU Free Call as a Skype alternative, so YaCy hopes to provide a free, peer-to-peer alternative to the many centrally controlled search engines we have today.
How YaCy Works
How does it do that? YaCy runs on each user's own computer, and each YaCy user is part of a large search network. Each user's computer creates its own, individual search indexes and rankings, so no central entity has control and results better reflect what the user is looking for over time.
YaCy makes it easy to create a customized search portal, and it protects users' privacy by encrypting search terms before they leave the user's computer.
The YaCy project on Friday posted a new video, embedded below, with some more explanation of its search process.
All Links Are Verified
Perhaps most notable about this explanation is the fact that YaCy prevents fraud and spam in its results by performing link verification as part of the search process. Specifically, every link in your results are verified before they are displayed: the content is loaded, parsed, and checked to make sure your search term is actually there on that page.
That surely produces better results, but it can make the process slower–as can the fact that it's a network of peer home computers that are generating your results rather than supercomputers like those used by Google.
You can disable the link verification process–the video shows you how–and you'll get results a lot faster. The downside, though, is that they then won't be verified.
In any case, it's important to realize that YaCy's motivations are not competitive ones but rather philosophical ones, with a focus on providing a free, peer-to-peer alternative. I'll be checking out the new search engine this weekend. Installation reportedly takes only three minutes; if you want to download it for yourself, you can get it on the YaCy site.