There's never a dull moment in the world of desktop environments these days, and the past week has been no exception.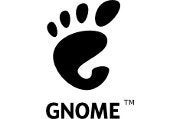 Not only did the arrival of Linux Mint 12 deliver a comforting stepping stone for users uncertain about GNOME 3, but Thursday saw the launch of a site dedicated to helping GNOME 3 users further customize that desktop with an array of available extensions.
Even as Ubuntu's Unity draws continued criticism, in other words, GNOME 3 appears to have gotten a nice boost over the past few days.
'Cool and Useful'
Much the way many Firefox users download add-ons to tweak their browsing experience, so a variety of extensions are available for GNOME. It is by way of such extensions, in fact, that Mint 12 lets users ease their way into GNOME 3.
Though these small pieces of code are written by third-party developers, the new extensions.gnome.org site–which is now in public alpha–provides a central place to find and download them.
"Extensions provide a way to prototype out new possible features for future versions of GNOME, and for advanced users to make customizations in ways that aren't necessarily compatible with the overall design vision of GNOME, but are still cool and useful to a subset of users," explained GNOME developer Jasper St. Pierre in an email announcement on Thursday.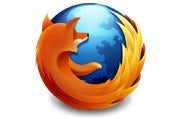 Reviewed for Security
The number of extensions currently available on the site is still much smaller than the total number of extensions out there, St. Pierre noted, but the project expects more to be added in the upcoming weeks.
All extensions uploaded by developers to the new site must undergo a code review for potential security problems before they are made available for download, he added.
Users with GNOME Shell 3.2 on their system can install extensions from the new website via their browser using the "GNOME Shell Integration" browser plug-in that they most likely already have, St. Pierre said.
Currently, the plug-in works only with Firefox, but support for WebKit-based browsers like Epiphany and Chrome is on the way.
A Boost for GNOME 3
As I've said before, I think Mint's hybrid approach is a sensible way to help ease users into this modern desktop gradually–potentially without all the upset and turmoil Ubuntu's Unity has caused.
Now, with the addition of this central place for extensions–sure to increase confidence in the desktop shell as well as inspire further development–I'd say things are looking better and better for GNOME 3.