Amazon's Kindle Fire is expected to move into second place in global tablet sales this quarter, but that doesn't necessarily mean Apple's iPad, the king by far, has anything to worry about — yet.
Business information services company IHS says Amazon will ship 3.9 million Kindle Fire tablets during the last three months of 2011, giving the company a 13.8 percent share of tablet shipments in the fourth quarter, beating out the 4.8 percent held by Samsung. Apple is pegged to control 65.6 percent of the market.
Rhoda Alexander, senior manager, tablet and monitor research for IHS, said the figures show that nearly two years after Apple rolled out the iPad "a competitor has finally developed an alternative which looks like it might have enough of Apple's secret sauce to succeed."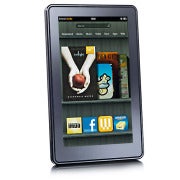 It is true that Kindle Fire's success has it rising in the ranks, but whether that makes it a true competitor to the iPad is debatable.
Some reviews, including ones by PCWorld, have cited its price tag as a plus but described its interface and app store as significant minuses.
At the same time, many consumers seem to be rating it significantly higher.
Amazon is actually selling the Kindle Fire for less than it costs to manufacture them, so at least on that point the new tablet clobbers the iPad. The Kindle Fire costs $199, while the cheapest iPad is $499.
That distinction has some people speculating that Apple will respond to the Kindle Fire's aggressive pricing with a lower-cost version of the iPad. So, far, however, Apple hasn't blinked.
What's more likely, IHS points out, is once Apple releases the next gen iPad next year the company will reduce the price of the iPad 2, similar to how it treats pricing on the iPhone.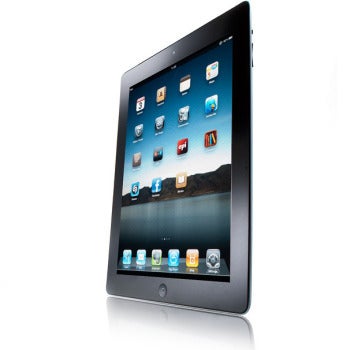 For example, now that the 4S is out you can get the iPhone 4 and iPhone 3GS for $100 and $1, respectively, giving many people access to Apple's ecosystem without having to shell out a minimum of $199 for Apple's latest and greatest smartphone.
Pricing aside, the tablet is fast becoming a veritable behemoth in the consumer electronics world.
IHS now predicts global tablet market shipments will amount to 64.7 million units in 2011, which translates to a 273 percent increase from 17.4 million units in 2010. The firm expects shipments to rise to 287.2 million units in 2015, with the Kindle Fire accounting for much of that growth.
Even if Amazon never actually beats the iPad — which it won't, at least with its current iteration of the Kindle Fire — it'll be cleaning up in terms of getting more people accessing digital content from its site. That's where the world's largest online retailer will be making real headway.
Follow Christina on Twitter and Google+ for even more tech news and commentary and follow Today@PCWorld on Twitter, too.