Mobile device users worried their personal data may not be safe in light of recent reports of security flaws can download apps, monitor tell-tale signs, and adjust settings to protect themselves.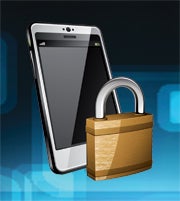 Here's a rundown of the latest concerns and tips to keep the hackers and thieves at bay.
Carrier IQ
First security researcher Trevor Eckhart claimed that a piece of diagnostic software made by Carrier IQ and installed on 140 million handsets worldwide was secretly recording user data such as keystrokes and Web browsing history. Since then, privacy advocates, consumers and Congress have been in an uproar.
While Verizon Wireless has said it doesn't add to its phones any software from Carrier IQ, Apple, AT&T, Sprint, HTC, Samsung, and T-Mobile have said some of their phones use the software. Research In Motion and Nokia have said they don't load the software onto their phones.
Some skeptics believe, however, that the scandal may be overblown, especially since no one has attempted anything like a "peer review" of Eckhart's conclusions.
TIP: If you're concerned, a free app to detect Carrier IQ showed up at the Android Market on December 2.
Pre-loaded Apps
Researchers from North Carolina State University have discovered that some preloaded apps on Android handsets contain serious security vulnerabilities that could be used to wipe the handset, steal data, or listen to calls.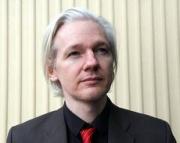 The threats were found on eight different smartphones from Google, HTC, Motorola and Samsung.
And if you think that's bad, speaking in London this week, Wikileaks founder Julian Assange said more than 150 private sector organizations in 25 countries have the ability to not only track mobile devices, but also intercept messages and listen to calls, as well as access Internet browsing histories and email accounts, reported ZDNet. That information can then be sold as wholesale information to governments or other private industry partners.
TIP: One thing you can do to protect yourself is delete your browsing history from your cell phone through the settings feature on your handset. If you are really concerned, don't use your mobile device to make bank or other sensitive transactions. Instead, use your laptop or desktop and make sure you have anti-virus software installed.
Skype Alert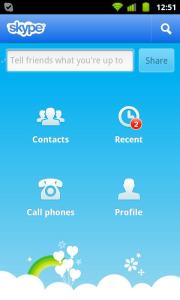 Skype's 171 million registered users might be in trouble too.
Researchers at the Polytechnic Institute of New York University made video calls to 10,000 random Skype users and found that even when recipients didn't accept the incoming call, their Internet Protocol (IP) address could still be stolen and used to find out who they chat with, what they download, and even their location.
TIP: If this one concerns you, keep Skype turned off unless you are expecting a call, and don't use your real name for your user name.
Privacy at Risk
As time marches on, one thing is certain: this tug-of-war between tech users who want privacy and commercial entities who keep dreaming up new ways to breach it, unintentionally or not, isn't going away, especially since researchers are continually bent on stirring the pot.
TIP: One new app that can help keep Apple devices safe from snooping is Hotspot Shield, which compresses and encrypts your mobile data. The app runs in the background and will compress and encrypt all incoming and outgoing exchanges on the fly. For Android users, PCWorld recently walked readers through setting up Android's built-in security tools and suggested a few third-party extras that add valuable safeguards for your personal information.
Follow Christina on Twitter and Google+ for even more tech news and commentary and follow Today@PCWorld on Twitter, too.