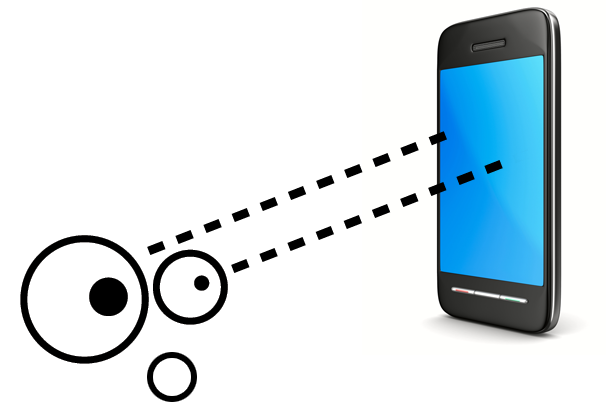 If you're a regular GeekTech reader, you may have seen our post about an emerging technology that lets you control you phone just by waving your hands in front of it. You also may have heard of this thing called Siri that answers your questions when you talk to it.
Pretty cool right? Not compared to Senseye, which strips out the need for hands and voice altogether, allowing you to do things like scroll through Web pages and play games using nothing but your eyes.
The hardware uses a tiny camera to track your pupils, and it passes this input along to your device. Its creators project that the technology will make it into new phones by 2013. However, they plan to have a product out before then that you'll be able to attach to existing smartphones and tablets.
Hopefully this will let you do things like enter a passcode for your phone in a fraction of the time it takes now: Think facial recognition, only more secure. Not only that, but it could make phones a lot more accessible to people with disabilities. I can't wait to see where this goes, and how much more accurate it gets. Check out Senseye's website for a longer and more in-depth video.
[Senseye via The Next Web]
Like this? You might also enjoy…
Get more GeekTech: Twitter – Facebook – RSS | Tip us off