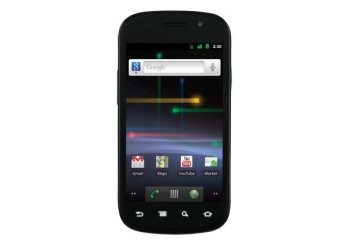 Google is working out any bugs in the latest update to the Android mobile operating system before releasing it broadly, and that's good news for Samsung Nexus S users.
Some Google employees are testing an over-the-air update of Android 4.0 on their Samsung Nexus S smartphones, according to a report from Android Police. The development was leaked on Google+ by Adel Saoud, Google AdSense Policy Applications and Signals Developer, who said the update was "looking great."
It could still take weeks or months before the update, dubbed Ice Cream Sandwich, is released. Considering all the hype, expect it to be sooner rather than later.
The Samsung Galaxy Nexus released in the U.K. last month was the first phone to ship with ICS on board and is getting rave reviews minus some sound volume problems, although Samsung has developed a fix that solves them.
In the meantime, some advanced Android users who can't wait are getting ICS early by using custom ROMs made by developers after Google recently released the open source code for Android 4.0. Developers can release these ROMs faster because they don't have to deal with all the red tape a giant enterprise like Google does, especially when you throw carrier manipulation into the mix.
PCWorld recently featured one such custom ROM for the Samsung Nexus S, but you shouldn't try hacking your phone in this way unless you know what you're doing and are comfortable with the risks involved in modifying your phone.
A safer bet for many Android users is to wait for the official release.
There are several ways you can prepare your phone for the update, such as: cleaning up, backing up and updating your apps, backing up your data and making sure on the big day your phone is well charged and connected to a network so that any attempts by the OS to "phone home," register, or otherwise finish the process are possible.
Follow Christina on Twitter and Google+ for even more tech news and commentary and follow Today@PCWorld on Twitter, too.