Mozilla's Firefox browser has had something of a rough year in 2011, but the past week or so has been particularly unkind.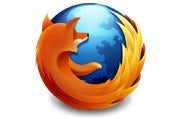 Not only did Google's Chrome officially overtake the popular desktop browser in market share, but then reports began to suggest an uncertain financial future for Firefox amid concerns that Mozilla's longtime, lucrative search partnership with Google may have come to an end.
Newer reports suggest that may not be the case after all, but there's still ongoing concern over the fact that Firefox is just starting to get up and running in the mobile world, with just a tiny share of the market currently relative to its competitors.
Then, too, there's the lingering dismay many business users have felt over Mozilla's rapid release schedule.
Now seven years old, there's no doubt Firefox faces some significant challenges. It's by no means an impossible situation, however, no matter which way the Google deal goes. Here are a few reasons I think Firefox will survive.
1. A History of Innovation
Firefox has a long history of innovation in the browser world, causing it to win numerous awards over the years, including several here at PCWorld. Tabs and built-in search are both part of its legacy; most recently, it pioneered "Do Not Track" technology that was subsequently adopted in Microsoft's Internet Explorer 9 as well. Firefox may be facing tougher competition than ever before, but it's no 90-pound weakling when it comes to innovation on the Web.
2. Driven by Users
A big part of the reason I'm a Firefox fan is that the project focuses first and foremost on users and the good of the Web as a whole, as I've noted before. The open, nonprofit project puts a heavy emphasis on Web standards, for example, and it responds when users are unhappy, such as by creating Extended Support Release versions of its browser for enterprise users. The lack of a focus on profit can be a challenge in times like these, as we're now seeing, but ultimately it can only create a product that's better for users.
3. Ongoing Improvements
Every browser has its strengths and weaknesses, but there's no sign that Mozilla is slowing down with its improvements to Firefox. A concerted effort is now under way to reduce the amount of memory the browser requires, for example, while on the Android side, the project has developed a new, native interface promising a raft of benefits including faster speeds and better responsiveness. It's also debuted beta versions of Firefox for tablets. Most recently, Mozilla has begun to incorporate support for Google's SPDY protocol into early versions of Firefox 11, thus paving the way for future standards and more speed.
4. Steps for Survival
Finally, Mozilla has already taken several steps toward reducing its dependence on Google and beefing up its mobile presence. The project has reportedly been on a mobile hiring spree, for example, and it's also formed a partnership with Microsoft on a Bing edition of its browser.
I hope for the sake of users that Mozilla's Google deal does continue, as several media reports now suggest. Even without it, though, I think Firefox can survive with a significant share of a vast market of users. Here's hoping that the project can move quickly to catch up in mobile and establish a financially secure future.