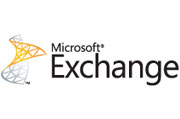 Microsoft has updated its Microsoft Exchange Server 2010, posting a service pack with a number of new features and bug fixes, the company announced Monday.
The new features in Microsoft Exchange Service Pack 2 were developed based on customer feedback, according to the company. They reflect the expanding use of enterprise e-mail, scheduling and associated functions across a wider range of devices and deployment scenarios.
One feature, called Outlook Web Application (OWA) Mini, offers the ability to browse mailboxes and global address lists from low bandwidth and low-resolution devices. This mini-browser can be used as an alternative to synchronizing all Exchange data with the phone itself, which can be prohibitive in certain cases.
Another new feature allows administrators to segment enterprise global address lists (GAL) into smaller segments, in effect allowing them to create virtual groups. Previous versions of Microsoft Exchange offered this ability, though this is the first time Exchange 2010 offers this capability in a way that does not require manual intervention from administrators.
The update also includes the Hybrid Configuration Wizard, designed for those organizations that wish to deploy some mail accounts on Microsoft Office 365, while keeping some mail accounts on their internal systems. The wizard simplifies the process of archiving data as well as sharing calendar entries and secure mail across both the hosted and internal mail accounts.
The update also permits cross-site silent redirection for OWA, which could provide the basis for enterprise-wide single sign-on. With this feature, a OWA client request can be automatically transferred from one Active Directory implementation to another one.
The service pack also includes a number of bug fixes and collects other features introduced since Service Pack 1, released in August 2010.
The new service pack will require organizations to update their Active Directory schemas, which the company has admitted, can be a time-consuming process.
Joab Jackson covers enterprise software and general technology breaking news for The IDG News Service. Follow Joab on Twitter at @Joab_Jackson. Joab's e-mail address is Joab_Jackson@idg.com.