It's Monday, which means GeekBytes is back for the new week. In today's wrap-up, we take a look at very pretty moving light show, an interesting coffee maker project and NASA's fascinating planet discovery.
NASA's Kepler telescope has discovered a planet within a "habitable zone"–the first discovery of its kind of the Kepler mission. The planet, currently called Kepler-22b, is the first confirmed planet that has the right surface temperature to have liquid water and possibly harbor life. At present, it's not known if the planet is rocky, gaseous, or liquid in composition, but further study will tell us more about "Earth's twin". But don't start packing your bags just yet: 22b is 600 light-years away!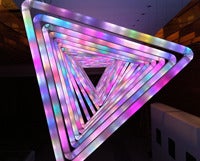 Ever wondered what 60 motors and 30 LED strips, spread out across 30 different triangle would do? Well, Marcus has put these things together, and the result is pretty beautiful. The piece is part of a commission for the Hsinchu Biomedical Science Park Exhibition Center in Taiwan, where it hangs above visitors' heads, slowly rotating and glowing. Check out his blog to see how simple the project first started out. [via Hack A Day]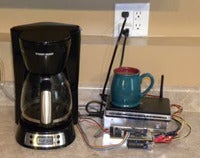 One of those days? The Web-connected coffee maker is here to help. Jamie Maloway decided to tinker with a coffee maker for his final project, which was inspired by that mad rush every student gets close to hand-in deadlines. Instead of going to the coffee maker and setting it up yourself, a web app will turn it on and control the water levels–all you need to decide is how many cups, and to then go and pick up your tasty beverage.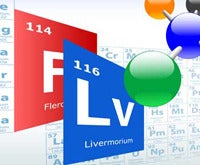 Six months after first being declared elements, the International Union of Pure and Applied Chemistry finally gave official names to numbers 114 and 116 on the periodic table: Flerovium and Livermorium.
Flerovium is named after Soviet nuclear physicist Georgiy Flerov, while Livermorium (almost dubbed Muscovium) gains its title from the Lawrence Livermore National Laboratory in California, where researchers first discovered the element. Fortunately, your kids won't need new Chemistry textbooks just yet, as new elements must undergo a public comment period before the names become official. [via Engadget]
Today's GeekTech must-reads
Get More GeekTech: Twitter – Facebook – RSS | Tip us off