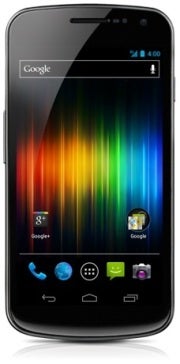 Nobody knows when Verizon will launch the Samsung Galaxy Nexus, but one thing we do know is you won't be able to use Google Wallet on the new Android phone. Verizon has put the kybosh on the search giant's plan to put Google Wallet on the Galaxy Nexus. That means Galaxy Nexus owners will not be allowed to download Google's new NFC-based tap-and-pay application from the Android Market, according to Computerworld.
The Galaxy Nexus is a joint creation from Google and Samsung, and will be the first handset to sport Android 4.0, Ice Cream Sandwich. Similar to other Google Nexus phones, the Galaxy Nexus will provide a plain vanilla Android experience without manufacturer overlays and add-ons such as Samsung's TouchWiz interface.
The latest Nexus handset features a 4.65-inch Super AMOLED Plus display with 1280-by-720 resolution, 1.2 GHz processor, front- and rear-facing cameras, and NFC capability.
Verizon insists on Isis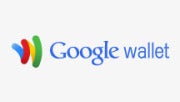 Instead of Google Wallet, Galaxy Nexus users will be offered Isis, Verizon's forthcoming NFC payment system, expected to launch in mid-2012. Isis is a joint partnership between AT&T, T-Mobile and Verizon.
Both Google Wallet and Isis rely on Near Field Communication technology to turn your smartphone into a digital wallet. NFC uses a chip embedded in your handset that is tied to your credit card data. To pay all you have to do is swipe your phone in front of a compatible merchant terminal. It's not yet clear how Isis will work, but the Google Wallet app has a security measure that requires you to enter a PIN to turn on and unlock your NFC chip each time you want to use it.
Google Wallet currently works at all MasterCard PayPass terminals across the United States. Payments can currently be made through most Citi PayPass-eligible MasterCard accounts or a Google Prepaid Card. Google is also working to make Google Wallet compatible with Visa, American Express and Discover cards.
Sideloading wallet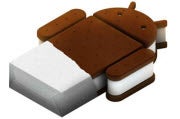 While Galaxy Nexus owners may not be able to get Google Wallet through normal means, enterprising users could sideload the payment app. Sideloading allows you to install apps on your phone that do not come from the Android Market. Preparing an Android device for sideloading is relatively easy. All you have to do is go into your phone's settings app and under "Application settings" check the box next to "Unknown Sources: Allow installation of non-Market applications."
It's not clear yet whether sideloading will be allowed on the Galaxy Nexus, but it's likely you will be able to considering that sideloading is possible on other Nexus phones. Of course, you'll want to be careful about trusting any sources offering the Google Wallet APK file for download since this app will be tied to your payment data. The worst-case scenario would be downloading a phony Google Wallet app designed to steal your credit card data.
The latest reports suggest the Galaxy Nexus could launch on Verizon by Friday.
Connect with Ian Paul (@ianpaul ) and Today@PCWorld on Twitter for the latest tech news and analysis.