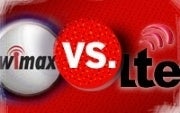 Sprint will be unveiling its 4G LTE lineup of devices even later than the company initially hoped.
Sprint's chief financial officer, Joe Euteneuer, said on a webcast that the wireless carrier will introduce its first devices on the high-speed network in the latter part of 2012. That's a little bit later than the target of mid-2012 set by Sprint a few months ago.
While Verizon's LTE network already has a significant nationwide footprint, and AT&T's 4G network is rolling out in 15 markets, Sprint has stumbled in its efforts to bring next-generation data speeds to subscribers. Its partnership with Clearwire to offer 4G WiMax service has struggled to compete. Sprint is Clearwire's largest investor and wholesale customer, and recently bailed out the company with a deal announced last week.
In a press event this fall detailing its LTE plans, Sprint, the number three carrier in the United States, said it would continue to support WiMax devices through 2015. It plans to continue working with Clearwire, which is also adding LTE to its network. To demonstrate its progress on the transition to LTE, Sprint has introduced a new multi-mode base station supporting both LTE and 3G that the company is deploying across its network.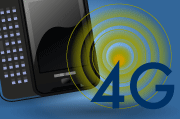 "We believe LTE is the key to our future," Euteneuer said in the webcast interview with UBS.
But by the time that future arrives, Sprint will be a year or more behind the curve. By the time the "Now Network" offers its first LTE device, Verizon will likely have more than two dozen already on the market and under its belt.
One advantage Sprint does have is its ability (or perhaps willingness) to offer unlimited data plans, which is seemingly enabled by its close relationship with Clearwire. Unfortunately, the flat-rate deals that Sprint has for data with Clearwire apply only to its WiMax network right now, not LTE.
E-mail Eric at EMackPCW at Gmail, follow him on Twitter, and at ericmack.org. Follow PC World on Twitter, too.