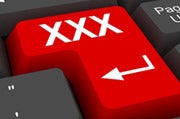 More than 100,000 porn websites sporting the .XXX domain went live today. The public launch of the .XXX domain is a culmination of years of struggle between the adult entertainment industry, the Internet Corporation for Assigned Names & Numbers and ICM Registry, now the official registry of the new domain.
All available .XXX domain names will be released for registration later today, and they can only be purchased via accredited registrars on a first-come, first-serve basis. The new domain names start at around $80 per year and each site will be scanned daily for malware with McAfee tools — a first for any domain names so far.
In theory, the .XXX domain is meant to safely filter adult content on the Web under one domain name that would also give users an advanced heads-up over what they will find once the website has loaded. "While adult entertainment is enjoyable to many adults, it is not appropriate for all audiences," said Stuart Lawley, chief executive of ICM Registry. "We created .XXX to address the unique needs of the online adult entertainment industry."
All .XXX registrants are also obliged to follow a set of self-regulation practices drawn up by the adult industry, which include safeguarding children from being marketed or targeted online and accurate labeling and meta-tagging so that .XXX domains can be blocked more easily by parental controls filters.
The fallout over .XXX domains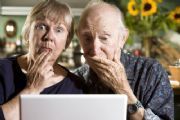 As you would expect, anti-porn and religious groups have been against the .XXX top-level domain, arguing this will make porn sites more visible and would be an endorsement for the adult entertainment industry. Plus, it's not a requirement for .XXX domain owners to ditch their .com or .net domains in favor of the new domain. But it's not only these groups that are against .XXX.
Movers and shakers in the porn industry are against it, as well as businesses worried about domain squatting. "We oppose the .XXX domain and all it stands for," reportedly said Fabian Thylmann, managing partner of Manwin, which runs Playboy sites as a licensee. "It is my opinion that .XXX domain is an anticompetitive business practice that works a disservice to all companies that do business on the Internet." Manwin announced last week that it has banned all activity between its brands and .XXX websites (including advertising), on top of an antitrust lawsuit it filed last month.
Businesses are seeing themselves forced to buy .XXX porn domains in order to protect their trademarks. One of the UK's largest registrars, Easyspace, said four out of five businesses that have preregistered .XXX domain names this year have no direct connection to the adult entertainment industry. Instead, it's argued the .XXX domain is a burden for businesses that wish to protect trademarks against domain squatters, as large companies would pay thousands per year to domain registrars (the winners in this case) just to keep their .XXX domains safe.
ICM is now offering a service where companies can pay a one-off fee to have their domains permanently excluded from .XXX registration, but the fees can be significant, as they vary between registrars. Meanwhile, an arbitration program has been launched in order to help resolve complaints over the new .XXX domains, which is similar to the policies applied to most domains under ICANN. The .XXX's Rapid Evaluation Service is meant to result in a takedown of an infringing domain name in just two business days.
Follow Daniel Ionescu and Today @ PCWorld on Twitter