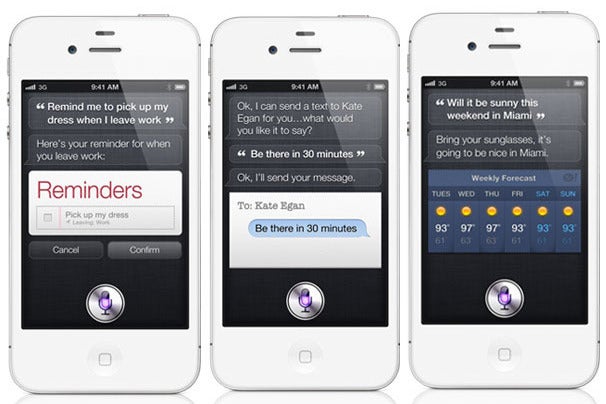 Jailbreakers and hackers will want to stay away from the H1siri hack that promises to bring Siri voice command functionality to the iPhone 4 and the fourth-generation iPod Touch. Several users and other developers have discovered that the hack actually contains illegal code, could break your device in several ways, and sends your personal information through questionable servers.
The new H1siri hack by a group of Chinese called CD-Dev Team popped up on Cydia yesterday. Since then, users have reported that they have only gotten it work in short bursts due to unresponsive servers, and that in some cases it even breaks their iPhones.
iDownloadBlog originally reported on H1siri with extreme skepticism because it could only be loaded into Cydia as a custom repo package, a package type that notoriously contains cracks and illegal software. Grant Paul (@chpwn), a prominent developer of the JailbreakMe team, confirmed this and discovered that the code contains copyrighted binaries from the iPhone 4s.
Paul also noted that by using this unofficial version of Siri, you would be sending emails, texts, calendar information, and contacts through a proxy server. Siri normally has to access a server in order to do heavy-duty voice command processing, but it's done through Apple certified and secured servers. These servers, on the other hand, could be unsecured and recording any information you accessed using voice commands.
We strongly suggest avoiding or deleting the H1siri hack of your devices. The hack no longer works as CD-Dev Team has confirmed that the server is down and could be for weeks. There are other more reputable Siri porting hacks on the way including the one being put together by Grant Paul and Ireland-based hacker Steve Troughton-Smith. Unlike CD-Dev Team, Paul and Smith's solution will use a third party server to only modify data sent from a unapproved Siri device to Apple's servers.
[iDownloadBlog via Tech Crunch via Gizmodo]
Like this? You might also enjoy…
Get more GeekTech: Twitter – Facebook – RSS | Tip us off