At this point, it's fair to say that the company that gave us the "Kodak moment" has had its moment in the sun. With its once-pricey shares now selling at around $1, Eastman Kodak is bleeding over $70 million dollars a month, making Canada's browbeaten Research in Motion look fit as a fiddle by comparison.
Ironically, Kodak's misfortunes come at the hands of one of the companies own creations: the digital camera. Pieced together from spare parts back in 1975, the technology was immediately pooh-poohed by Kodak's officers as it strayed from the company's business model of providing consumers with affordable cameras as a gateway to the continuous revenue stream generated by film and photographic processing materials.
Two decades later, with consumers wholeheartedly embracing digital photography, Kodak was in serious trouble. In 2009, the company produced its last roll of Kodachrome film. Today, market analysts are playing the odds as to when the company will announce that it's seeking Chapter 11 bankruptcy protection.
If market irrelevance can break a behemoth of industry like Kodak, it can nudge your business too out of existence too. To avoid its fate, consider these pointers for staying relevant in the digital age.
1. Embrace Change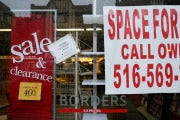 Kodak brought photography into the homes of the everyman and professionals in 1892, and managed to hold on to a commanding share of the market it was largely responsible for creating for over 100 years. As consumers slowly surrendered their film cameras in favor of digital solutions, Kodak, a company that had made more money from film and photographic processing supplies than it ever had off of cameras, was understandably slow to accept that a significant shift in technology and consumer preference was underway.
While Kodak finally embraced digital photography in the last decade, the company's adoption of film-free cameras as a part of the product line came came a little too late in the game, given that it had invented digital photography back in the mid 1970s.
When looking to remain relevant in the face of a shifting technological landscape, don't assume that what's always worked for your company or organization will continue to work in the face of innovation. It's important for business owners to not only understand emerging trends, but to also angle for how a new technology can be incorporated into your existing business model.
2. Adapt or Die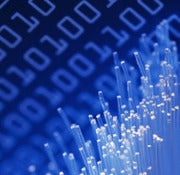 Kodak's not the only company suffering as a result of shifting trends in technology. Newspapers, booksellers and the music industry have all been in a tumultuous flux for years, thanks to the changing purchasing and consumption habits of consumers. While all three have lamented the death of their fiscal fortunes at the hands of tech over the past few decade, all three managed to survive the transition from businesses that specialized in providing their customers with a physical product to a model that allows revenues to be reaped from digital downloads and online content aggregation.
If there's a lesson to be learned here, it's that technology needn't be the death of a business. With planning, patience, and above all else, flexibility, your business can weather a paradigm shift in technology, too.
3. These Days, Dead Doesn't Necessarily Mean Dead
A year before Kodak gave up on producing film, Polaroid opted to throw in the towel on instant-film photography in order to focus resources on its growing digital technology portfolio.
That same year, a group of former Polaroid employees founded the Impossible Project—a company devoted to the continuing production of film for Polaroid instant cameras. Purchasing Polaroid's production machinery and renting space from the company that same year, the Impossible Project cranked out its first new instant films for Polaroid cameras two years later, and in the process became a niche business success story.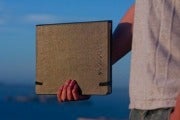 San Francisco's DODOcase is another great example of a company using the sour grapes of a dying industry to make sweet wine. As the demand for digitally published books has risen, the fortunes of professional bookbinders has waned. Instead of sending such skilled workers out in search employment, DODOcase opted to embrace their skill sets, repurposing years of bookbinding experience that was once directed towards protecting tomes to wrapping tablet computers, iPhones, and e-readers in leather-bound splendor.
If you're passionate about your company's products or services, chances are, others will be as well. Don't give up in the face of sweeping changes to the market. While it may not be true in every instance, perseverance, passion and genius might just see both you and your organization through troubled technological waters.
Seamus Bellamy is a Victoria, Canada-based author, journalist and curmudgeon.