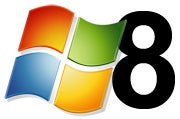 Microsoft will open its new Windows Store to customers in late February together with the beta of Windows 8, an executive of the company said Tuesday.
The Windows Store is an important part of the Windows 8 experience, said Antoine Leblond, vice president of Windows Web Services, at a San Francisco event.
Microsoft announced in September its Windows Store as part of Windows 8 and the distribution point for Metro style apps. Metro is the name Microsoft has given to the tile-and-touch based interface first found in Windows Phone 7.
The company, which aims to compete with Apple and other online app stores, said it was offering revenue sharing to developers, which starts at 70 percent on new apps, going up to 80 percent once an app makes US$25,000.
The number of iPhone, iPad, Android phones and tablets, and Mac computers sold in the last two years do not add up to the number of Windows devices sold, Leblond said in a pitch to application developers. "We've just passed the 500 million licenses sold mark for Windows 7, which represents half a billion PCs that could be upgraded to Windows 8 on the day it ships," Microsoft said in a blog post.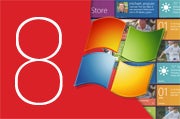 The store will be available in all the languages supported by Windows, which number over a 100, Leblond said. The apps will be localized in these languages as well, and there will be local currency payments, he added.
The Windows Store is an opportunity to reach customers with free and paid apps in 231 markets worldwide, Microsoft said in its blog. The company will have a number of market-specific catalogs, tailored for those customers, and a "rest of world" catalog for all other markets.
The Windows Store will be available when Windows 8 Beta is released, but during a beta phase all apps will be free, Microsoft said. The company announced Tuesday its first apps contest, where developers get a chance to have their app featured in the Windows Store for Beta.