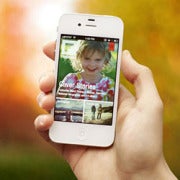 Flipboard, the popular iPad app that transforms your social networking feeds into a sleek magazine, is now available for the iPhone. The app has been redesigned to suit the iPhone's 3.5-inch display as well as a new Cover Stories feature that learns your favorite topics and brings relevant stories to the main app screen.
If you're not familiar with Flipboard, the app connects to your Facebook, Twitter, LinkedIn, Thumblr, Instagram, Google Reader, Flickr or 500px accounts and displays the latest updates in a magazine-like format. In time, the source selection in Flipboard has grown, with major publishers offering specially formatted articles and advertisements in the app, while if more than one person uses the iPad, each user can have their own Flipboard account.
What's new in Flipboard for the iPhone
The new iPhone version of Flipboard looks a lot like its iPad sibling, but there is one main adaptation for the 3.5-inch display; unlike the iPad version, where you flip pages horizontally like a magazine, the iPhone version uses vertical page flips. In my hands-on with the app, I found the vertical page flips are great for one-handed use, as you just scroll through pages with your thumb. This is quite a difference from the iPad app, which is better suited for browsing with the index finger.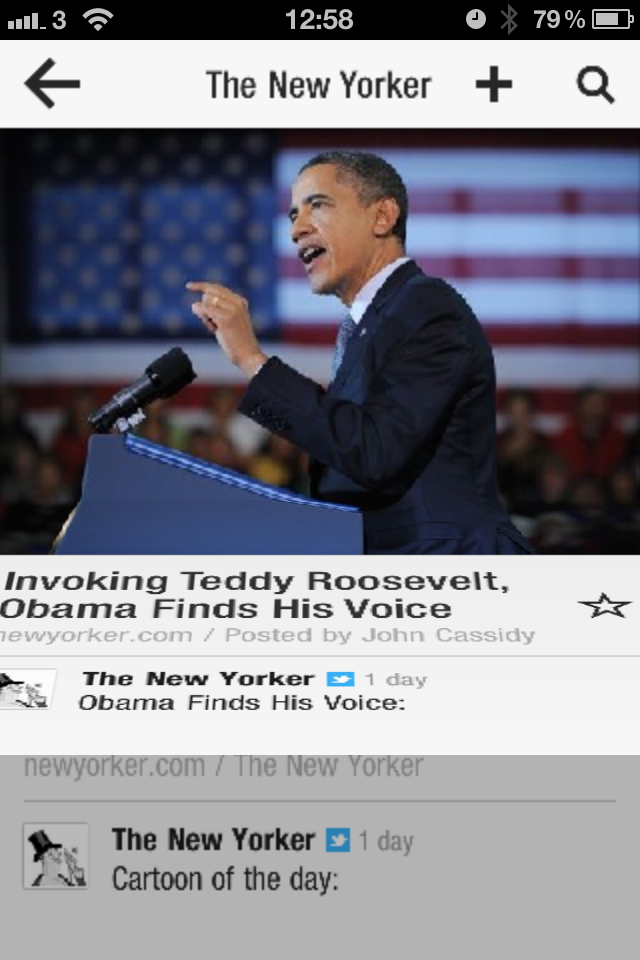 Debuting with the Flipboard's iPhone app is also a feature called Cover Stories, which comes from all the titles you have subscribed to within the app, including social networks. As you start to add sources into Flipboard, story highlights will appear in this first screen when you open the app. Cover Stories will learn which stories are of interest to you in time, and if you want to mute a specific source from it, you can do so by tapping a source's avatar and then the head button. Cover Stories is exclusive to Flipboard for iPhone right now, but it should make its way to the iPad version "in the near future."
If you have a lot of accounts and settings stored on your iPad's Flipboard app, you will be able to transfer all your preferences to the iPhone app by simply logging in with your Flipboard account. Meanwhile, tech pundits love the iPhone version of Flipboard. Robert Scoble wrote on Google+ that he's "addicted. It's a wonderful app and I've moved a ton of my reading to it." Even Apple's Phil Schiller said on Twitter the new app is "very nice."
Follow Daniel Ionescu and Today @ PCWorld on Twitter
Note: When you purchase something after clicking links in our articles, we may earn a small commission. Read our affiliate link policy for more details.