Google's Web-centric Chrome OS operating system has drawn considerable interest since its birth two years ago, but not everyone can enjoy it because of the limited hardware it's available on.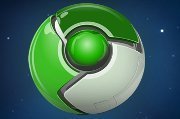 Aiming to broaden the range of devices using the Linux-based technology, Lime is an operating system that's much like Chrome OS but includes support for a variety of hardware.
Released last week by Liam McLoughlin, a developer known as "Hexxeh," a new, improved version of Chromium OS-based Lime is now available for download from the project's site.
'Vastly Improved Support'
A "Vanilla" version of Chromium OS is also available from Hexxeh, and it's considered "bleeding edge," offering users "the opportunity to see and use the latest and greatest that Chromium OS has to offer," according to the developer.
With a download size of about 250MB, Vanilla requires only a 4GB USB drive. Its hardware support, however, is limited.
Originally launched about a year ago, Lime is a version of Vanilla with "vastly improved hardware support," Hexxeh explained in a blog post last Friday.
The newly updated software adds support for the following components:
Ralink WiFi – RT24XX, RT28XX, RT30XX
Realtek WiFi – R8187SE, R8712U, RTL73, RTL8180, RTL8187, RTL8192XX
Broadcom WiFi – BCM43XX
nVidia GPUs – 6 series and newer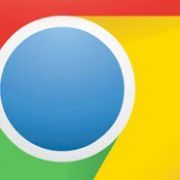 Full Java Support
Also new in this latest release of Lime is that support for Physical Address Extension (PAE) is no longer required.
Java is fully supported, and a raft of new plug-ins are on the way as well, the project says.
If you have hardware you'd like to use for which there's a Linux driver that isn't yet included, Hexxeh asks that you send a request via Twitter.
Chrome OS Alternatives
I've already looked at Chrome OS alternatives including Splashtop Linux, Webian Shell, and Ubuntu-based Jolicloud, as well as Always Innovating's quad-boot option.
If you've been yearning to get a taste of Chrome OS without investing in new hardware, however, Lime could be another nice one to test out.