In a rather surpising move, Microsoft just announced the release of an official Xbox Live app for iOS. The universal app is free and formatted for both iPhone and iPad. The ability to access Xbox Live has been a distinguishing characteristic of Windows Phone 7 since its launch, and while there have been plenty of third-party apps to allow partial Xbox Live access on Android and iOS devices, this is the first time Microsoft has directly supported a competitor's product with Xbox Live.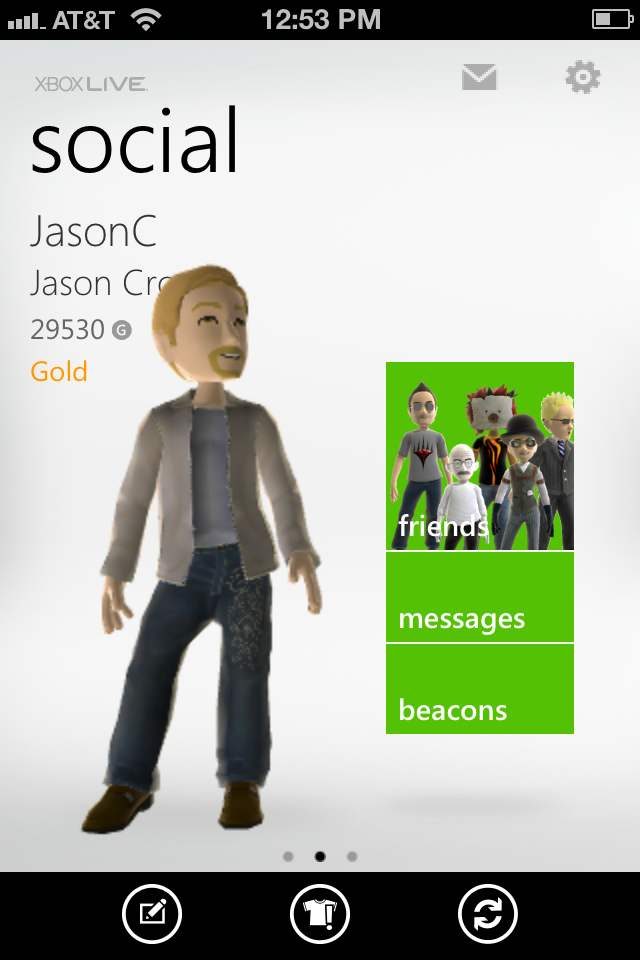 The app itself is fairly basic, offering a few of the features you'll find in the Xbox Live hub on Windows Phone 7. You can change your Avatar's outfit (though not all items are availalbe on mobile platforms), send messages to other Live users, update your friends list, edit your Live profile, and view or compare achievements. There's also a Home page spotlighting videos to showcase games, tips, etc. The interface is much like Windows Phone 7's: there are no tiles, but the app copies WP7's horizontal-swiping navigation, typography, and bottom-bar menu items. It's the same "metro" design language you'll see a lot of in Windows 8.
Windows Phone 7 still has a major advantage in that its games can actually integrate with Live. Playing games on Microsoft's phone platform can earn achievement points, access your Live friends list, add to Live leaderboards, and so on. The iOS app doesn't add actual game support in any way. From my limited time with it, the most substantial reason to grab it seems to be messaging your friends. It's a lot easier to type out a message to someone on your iPhone or iPad than it is to peck around a virtual keyboard with your game controller on the Xbox, and it's useful to message people on your phone without stopping the game you're playing on the console.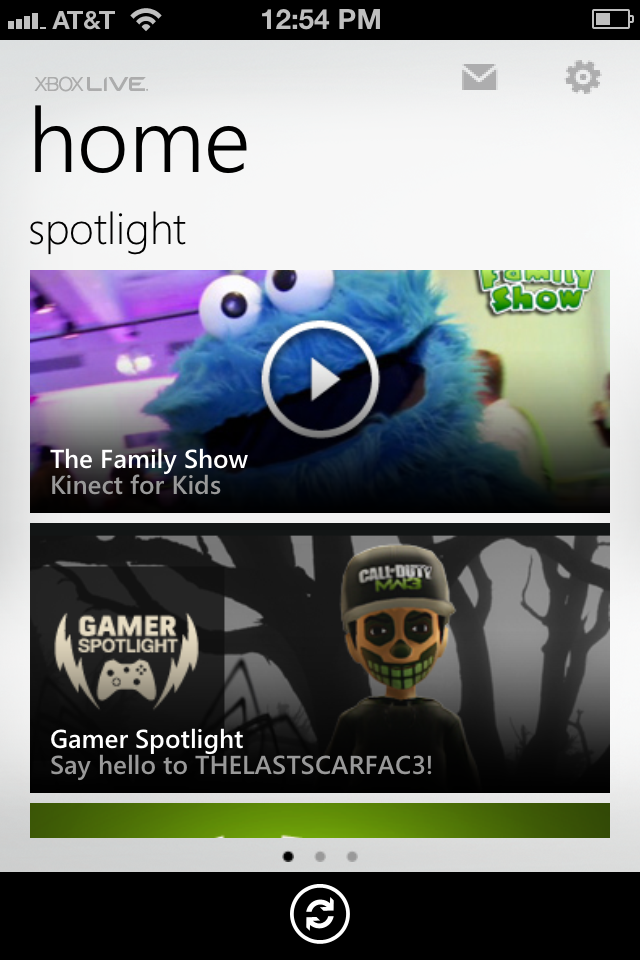 That's where we get to the big "gotcha": The official Xbox Live iOS app does not appear to support notifications at all. You don't get a notification when you get a new message or when someone invites you to play a game, and the app doesn't show up anywhere in the iOS settings. It was a very customer-focused decision for Microsoft to set aside its phone rivalry long enough to develop official access to Xbox Live on Apple's platform, but it's going to have to get notifications working for messages and game invites if it wants to really service it's iPhone-using players.