Google+ has quickly emerged as a must-have element in the marketing mix of any organization. Google is going out of its way to ensure that charities and other nonprofits can get onto Google+ quickly and easily.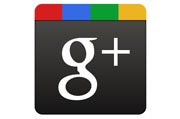 With people-power stretched as thin as it is in a nonprofit, you want your organization's name to be everywhere it can be with a minimal amount of effort. Setting up a presence on Google+ is free, and it offers additional backlinks to your main website and other campaign sites or pages. Search engine optimization alone is worth the few hours it will take. In addition, your supporters are likely looking for your organization on Google+, and you want to make sure you can be found.
Get Started With Google+
Start off by getting the leader of your organization to sign up for a personal Google+ profile. This is important since whoever creates the Google+ page has full control of your nonprofit's Google+ presence.
Once you've gotten their profile online, follow these easy steps to set up a Google Page for your nonprofit. If you are looking for nonprofit-specific tips, Google+ has created its own guide.
Google+ Is a Website Away From Your Website
Google+ allows you to create up to 20 pages for your nonprofit, which means that you can create a Google+ page for each active campaign.
While Google hasn't specifically said that it will penalize duplicate content on Google+ pages, try not to do a straight cut-and-paste from your website. The more original your Google+ page is, the more engaging it will be to readers who are likely using it as a launching point to visit your website. As with your website, you are not allowed to repeat key terms on the page. This is against the Google+ Pages content policy.
Can I Add a Donate Button?
Regrettably, no. The value in Google+ is in promoting your nonprofit to the Google+ community, not in soliciting direct donations. You'll definitely want to make the link to your donations page prominent on your Google+ page to make the most of your presence.
How do I Get Followers on Google+?
Once you set up your Google+ presence, you'll want add your Google+ page links to your websites and email signatures, and announce it on your blog. This will push a few followers to you to start with. As with Twitter, the best way to gain followers is to publish engaging content, so post links to blog posts, new campaigns, and other items just as you would with Twitter. You'll also have the advantage of supporters looking for your organization on Google+.
Google is trying to market a Google+ link as your organization's name with a "+" sign in front of it, like +Greenpeace. While it is fine to use this, make sure you include the actual link as well, since Google+ is new and the regular Joe on the street may be unfamiliar with the Google+ nomenclature.
Can I Automatically Post to Google+ With Hootsuite?

You can currently only add a Google+ stream if you are a subscriber to the Enterprise edition of HootSuite, a popular dashboard for managing social media accounts. That carries a hefty $1499 monthly price tag. There's no word yet on when Google+ functionality is coming to HootSuite Pro at the much more attractive $5.99 a month. Hold out for a while since HootSuite users are raging for this to happen, and Hootsuite can't really afford to not add it and remain a viable service.
Angela West dreams of opening a Fallout-themed pub featuring wait staff with Pip-Boys. She's written for big insurance companies, small wildlife control businesses, gourmet food chains, and more. Follow her on Twitter at @angelawest and Facebook.