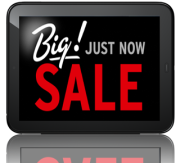 Just when we thought the $99 Hewlett-Packard TouchPad was gone forever, the tablet that refuses to die is coming back for one last sale, according to online reports. A limited quantity of refurbished TouchPads will reportedly go on sale at HP's eBay Store starting at 6 p.m. Central Time (7 p.m. Eastern) on Sunday, December 11.
Pricing will be the same as the fire sale in August–the 16GB refurbished TouchPad will sell for $99 and the 32GB version will sell for $149. There will also be a $79 accessory pack for sale that includes a case, charging dock and wireless keyboard, according to an HP internal memo obtained by TechCrunch.
The sale, while publicly available on eBay, wasn't supposed to be announced to the public until Monday, according to the HP memo. The company was hoping to keep the sale a secret for as long as possible to allow company employees first dibs on buying the refurbished webOS-based tablets. I have reached out to HP to confirm TechCrunch's report and will update this post should the company reply.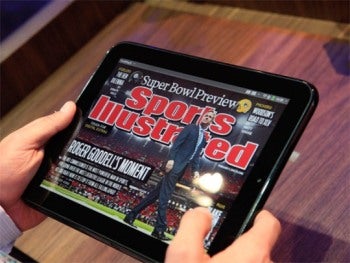 HP will only be accepting PayPal payments for the TouchPads on Sunday, according to the internal memo, and all sales will be final. There will also be a limit of two TouchPads per customer. Each refurbished TouchPad will also come with a 90-day warranty. Refurbished devices are typically defective units returned by customers that the manufacturer restores to "almost new" condition and then resells at a discounted price.
HP's Zombie Legacy
HP's webOS-based TouchPad was officially discontinued in August less than two months after launching the tablet in the U.S. in early July. HP quickly sold off most its remaining stock in August at the fire sale pricing of $99 (16GB) and $149 (32GB). Many retailers nationwide followed suit and matched HP's sale price to unload their TouchPad inventory.
HP soon promised to hold another TouchPad fire sale to meet "unfulfilled demand," but that never happened. Instead, TouchPads have reappeared now and again as special offers from HP and major retailers–most recently in November at Best Buy and Walmart as part of an HP laptop promotion.
HP's TouchPad is gaining a reputation as the tablet that refuses to die since it seems to pop up in yet another final sale every few weeks. But considering the company is down to selling just refurbished units this time, Sunday's reported eBay sale may finally be the end of HP's failed tablet.
One question remaining from HP's TouchPad fiasco is what its future plans are for webOS. HP acquired the mobile operating system when it bought Palm in 2010. Most critics currently expect webOS to end up as a software platform for HP printers.
While HP hasn't officially announced the latest TouchPad sale yet, you might want to keep your eye on HP's eBay Store on Sunday just in case.
Connect with Ian Paul (@ianpaul ) and Today@PCWorld on Twitter for the latest tech news and analysis.