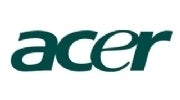 Acer will focus on making Ultrabooks in 2012 as part of a plan to get more people to buy its PCs.
The Taiwan-based computer manufacturer says it will concentrate on selling Ultrabooks, Intel's new class of super-thin laptops, in established markets such as the United States. "Ultrabooks will become our key growth driver next year as customers want a lighter, thinner notebook with longer battery life," Acer's chief executive, J.T. Wang, said in an interview with Dow Jones.
Acer isn't the only company looking for Ultrabooks to be a hit. Many manufacturers including Asus, HP, Lenovo, LG and Toshiba are already getting into Ultrabooks, and other computer makers such as Dell, Fujitsu, Samsung and Sony are expected to join the Ultrabook party by 2012. Some critics predict as many as 50 new Ultrabooks will debut during the Consumer Electronics Show in January.
Ultrabooks explained
Ultrabooks are Intel's answer to Apple's MacBook Air for Windows users. Intel's vision for the new laptop class is to merge the best features of tablets and laptops into one device. Ultrabooks are supposed to offer longer battery life, profiles less than 0.8 inches thick, instant-on functionality, solid state drives, the latest Intel Core processors (currently Sandy Bridge) and priced under $1,000.
Achieving Intel's pricing goal has so far been the most elusive target to meet. Acer in October was the first company to ship a sub-$1,000 Ultrabook with the S3 at $900. But to meet that goal, Acer had to ship the S3 with a spinning hard drive for file storage instead of a snappier SSD. Acer later produced an S3 with an SSD for file storage and also bumped up the list price from $900 to $1,300.
Higher Ultrabook prices are apparently fine with Wang since he is hoping to put more money in Acer's coffers through higher profit margins instead of selling loads of cheap PCs. "We will shift our strategy to improving profitability from pursuing market share blindly with cheap and unprofitable products," Wang said.
The Acer chief expects his company to increase PC shipments next year by 10 percent, driven largely by sales of Ultrabooks, and demand from emerging markets such as China, India and Brazil where netbooks are still popular.
Ultrabooks have been a bright spot for Acer in 2011. The company recently said it is on track to ship 250,000 to 300,000 Ultrabooks by the end of the current quarter. Users, meanwhile, have turned away from the company's cheaper laptops in favor of tablets or because of worsening economic conditions around the globe.
Pricey or Cheap?
While Acer's CEO is talking up Ultrabook profit margins for 2012 other members of his company are talking about making Ultrabooks even cheaper. Earlier in December, Acer President Jim Wong was talking about getting the company's Ultrabook pricing under $900 by mid-2012 and then as low as $500 by 2013.
So which is it going to be? Will Acer continue to sell its Apple-inspired Ultrabooks at Apple-inspired prices? Or, will Acer start slashing its Ultrabook prices sometime around June to win more market share?
[For blogs, stories, photos, and video from the nation's largest consumer electronics show, check out PCWorld's complete coverage of CES 2012.]
Connect with Ian Paul (@ianpaul ) and Today@PCWorld on Twitter for the latest tech news and analysis.