Microsoft has caused plenty of angst among fans of open source software over the years–just recently with its secure boot plans for Windows 8, for example–but this week it appears to have delivered a small gift instead.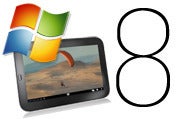 Rather than banning apps with licenses incompatible with its own, the way Apple has–the GNU General Public License being a prime example–Microsoft has apparently chosen instead to make a special provision for open source software in its upcoming new Windows Store, a report on The H has revealed.
'Except If You Include FOSS'
"Your license terms must also not conflict with the Standard Application License Terms, in any way, except if you include FOSS, your license terms may conflict with the limitations set forth in Section 3 of those Terms, but only to the extent required by the FOSS that you use," reads the "License to Customer" section of the company's Windows Store app developer agreement.
"'FOSS' means any software licensed under an Open Source Initiative Approved License," the agreement adds.
Early this year, by contrast, Apple made a strong statement when it ejected the open source VLC Media Player from its App Store after the software's use of the GNU General Public License was brought to its attention.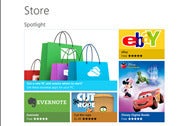 Microsoft's terms and conditions for its Windows Phone Marketplace are similarly exclusive, The H points out.
'The Virtues of Openness'
Maybe it's a reflection of the magnitude of Microsoft's hopes for Windows 8 and the Windows Store, or maybe it's just a sign that it is beginning to accept the fact that open source software is increasingly a part of business and life. It was just the other day, in fact, that Computerworld's Preston Gralla suggested that "Microsoft has discovered the virtues of openness."
There are still plenty of ways in which Microsoft is being less than friendly toward open source, of course–I'm thinking of Android, in particular. This time around, though, I'd have to say the move is good news.