At a Glance
Expert's Rating
Pros
High-quality landscape photography
Our Verdict
Take a different perspective on winter with these thought-provoking snowy landscapes.
Winter is upon us, and with it the holidays. The media blitz starts up just after Thanksgiving here in the U.S. as we're inundated with images of Santa Claus, Rudolph the Red-Nosed Reindeer, stockings hung up by the chimney with care–the works. If you'd like to celebrate the season yet avoid Christmas overkill, check out this Winter Windows 7 theme.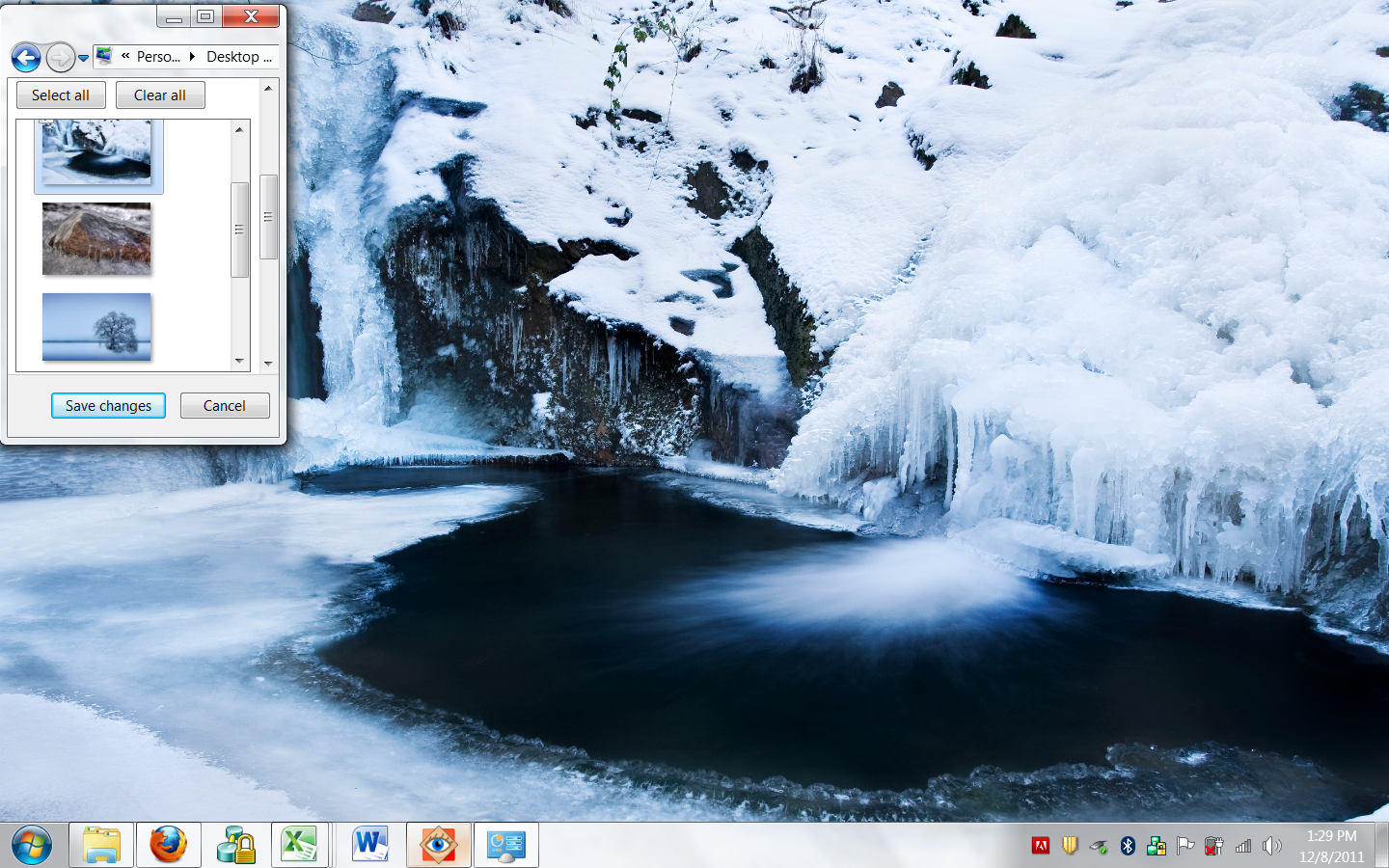 The Winter Windows 7 theme puts five exquisite and unusual snowy scenes on your desktop. In "Ninglinspo Waterfalls on Ice," Geoffrey Gilson presents an otherworldly landscape in which falling water seems to be frozen in time. Mike Nebesniuk gives us an extreme close-up of an ice-covered rock in "Gros Cap Ice Cap." "Sleepless," by Solkku, and "Winter," by Kari Liimatainen, both take snow-covered trees as their subject–but with completely different effects. Finally, in "Winter Wallpaper II," Sven Müller gives us an intimate perspective on a quiet stream in a snow-shrouded forest. These photographers are all members of the DeviantArt online community; be sure to visit the website for more amazing artwork.
The Winter Windows 7 theme is ideal for people who want to dress up their desktop for the holiday season–yet couldn't stomach another Christmas-themed wallpaper. (If you like this desktop theme, you may also enjoy Lonely Landscapes.)
Note: To install the Windows 7 theme, just unzip the archive file and double-click the themepack within. Windows does the rest.
–Kim Saccio-Kent