Facebook is promoting a new "Subscribe" button that can be embedded on websites that is essentially its version of Twitter's "follow" button. Facebook's button complements the Subscribe feature introduced in September, which allows Facebook users to follow each other without being friends — again, similar to Twitter.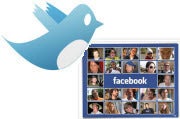 The new Subscribe button works in the same way as the Facebook Like button. When you click it, you will see the public posts of the person to whom you subscribed. The button is meant to create a viral effect by notifying your friends when you subscribe to a person's profile – but first that person must have enabled subscriptions enabled on her or his profile.
You will find the first implementations of the Subscribe button on publishers' websites, from Newsweek to Huffington Post and TechCrunch, and adding the button to a website is just as straightforward as embedding a Like button, with a bit of code.
Stepping Up Social Rivalry
Facebook made several defensive moves this year to protect its status as the world's largest social network, with more than 700 million users. Threatened by Google's latest dabble in social, Google+, Facebook launched friends lists, akin to the circles on Google+.

Twitter is also in Facebook's crosshairs, first with the Subscribe feature earlier this autumn, which enables follower-like activity for profiles without requiring being friends with someone. On the same day Twitter announced a major redesign, the Facebook's Subscribe embeddable button mimics the behavior of the follow button.
The problem is that Facebook's borrowed features offer as little flexibility as the source of their inspiration. For example, you can't restrict updates to your Facebook subscribers (as you would with circles on Google+) and brand pages lack a Subscribe button.
Follow Daniel Ionescu and Today @ PCWorld on Twitter