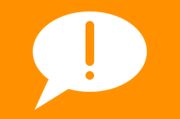 This week, PCWorld Editors Nate Ralph, Melissa Riofrio, Elsa Wenzel, and Jason Cross talk a lot about Microsoft. First, there's the big huge Xbox 360 update that brings the Metro design style to the game console, along with a whole slew of streaming video and audio services. Then there's the surprise release of an official Xbox Live app for iOS.
Perhaps the biggest Microsoft news this week was the event detailing the Windows Store for Windows 8. This will be the way hundreds of millions of Windows 8 users download metro-style apps, and Microsoft's policies are, surprisingly, more open than app stores from Google or Apple.
Last but certainly not least, we discuss HP's new TopShot printer: a color laser multifunction that replaces the traditional scanner with a multi-photo-taking arm, allowing you to "scan" objects with depth.
Download the podcast (44:16).
You can also stream the podcast via QuickTime:
Subscribe to the PCWorld Podcast on iTunes or via the PCWorld Podcast RSS feed. You can reach us at podcast@pcworld.com and review our podcast on iTunes.