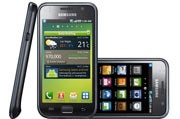 Samsung's dropped yet another Apple-bashing ad, once again mocking customers who camp out for hours in front of Apple stores.
In the latest "fanboys" ad, a Samsung Galaxy S II owner approaches a group of (presumably) Apple fans, and asks why they've been waiting in line for so long.
"Dude, 36 hours is a small price to pay to keep all my music," says one fan.
"And my movies," says another. "How could you give that up?"
Don't get me wrong–I'm all for amusing advertisements, but I'm also for truth in advertising. So let's dissect the latest anti-Apple Samsung commercial, as well as the original "Next Best Thing" commercial, and see how they compare with reality:
"Uh Oh, Blogs Are Saying the Battery Looks Sketchy"
This is a nice little jab from Samsung, referencing the iPhone 4S battery drain that some users have experienced. While a software update fixed the problem for some iPhones, it also caused more problems for others. The word "sketchy" is just vague enough for this to be considered a legitimate claim.
"Check Out the Screen, This Thing is Huge"
Yes, the Galaxy S II has a much larger screen than the iPhone 4S, measuring 4.5-inches diagonal on T-Mobile and Sprint. AT&T sells a 4.3-inch Galaxy S II that runs on its HSPA+ network, and a 4.5-inch version dubbed the "Skyrocket" that runs on its 4G LTE network. They're all a lot bigger than the iPhone's 3.5-inch display, so it's a legitimate claim. But bigger isn't necessarily better, especially if you have small hands.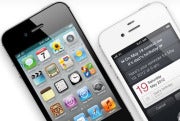 "Why Don't You Guys Just Get 4G Phones?"
Samsung is suggesting that the Galaxy S II is a 4G phone, while the iPhone 4S is not. In reality, AT&T's iPhone 4S supports HSPA+, just like the Galaxy S II on AT&T and T-Mobile. And Sprint's Galaxy S II uses WiMax, which was often slower than HSPA+ in PCWorld 4G speed tests. The only Galaxy S II that can legitimately claim to be faster than any iPhone is the AT&T Skyrocket, which supports 4G LTE. But because Samsung advertises all models in its commercial, we can consider this to be a bogus claim.
"A Small Price to Pay to Keep All My Music"
It seems like this explanation from one Apple fanboy got cut off in the middle. What he should have said was "keep all my music available on any device through the cloud," because that's what Apple's iCloud does. I can understand Samsung not wanting to describe any of the iPhone's appealing features in an advertisement, but it's nonsense to think you can't keep any of your music if you don't wait in line for three days to buy an iPhone. Samsung would've been better off explaining that iTunes Match costs $25 per year to sync non-iTunes songs with any Apple device, while Google Music streams your entire MP3 library for free. But as it stands, this is a bogus claim.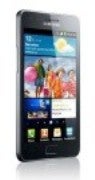 "My Music Streams From the Cloud"
It's not clear what Samsung is referring to. The company pre-loads a "MediaHub" app for purchasing music and movies, and sharing that content with other Samsung devices. To stream from the cloud, however, Android users will want Amazon's MP3 app or Google Music. They're both available through the Android Market, so consider this a legitimate claim, even if the ad doesn't explain it very well.
"And I Have Tons of Places to Buy My Movies"
"Tons" is an exaggeration. Out of the box, Galaxy S II users can buy movies through Samsung's MediaHub, or through the Android Market. That's two places to buy movies. In any case, I'm not sure why you'd need a lot of places to buy movies–one store should be enough if prices are fair and it has what you want–so this is a bogus claim, and a strange one at that.
Follow Jared on Twitter, Facebook or Google+ for even more tech news and commentary.