In a reversal of sorts, some people are keen to load webOS on their Android devices, now that Hewlett-Packard has announced plans to make the software open source.
HP said earlier Friday that it will make the code behind webOS available under an open-source license. It said the company would be an active participant and investor in the project.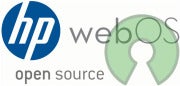 Developers and other webOS enthusiasts are now excited about the possibility of loading webOS onto their Android phones.
"I'm sure this is a little ways off but it would be great if this means we can essentially put webOS on the devices of our choosing. i.e. Droid 2 with webOS," one person wrote on the PreCentral Forum.
"I'd love to see webOS on my Nexus S," another wrote on the XDA Developers forum.
That marks a reversal from earlier this year, when people were scrambling to buy HP's discounted webOS TouchPad tablets with the plan of running Android on them. After HP discontinued its webOS-based phones and tablets, it cut the price of the TouchPad to $99. The TouchPads sold out quickly as people realized it was one of the lowest-cost tablets with quality hardware available. But since buyers feared that HP would abandon webOS, they bought the tablets intending to load Android on them, hoping developers would do the heavy lifting to enable that. One website even offered a bounty to the developer who could port the software first.
While some of the talk Friday mentioned tablets, most is about porting webOS to Android phones. It's unclear how long such a project might take. HP must first make the webOS code available, and it hasn't said yet when it will do that. When it does, developers will need to spend time making it work on hardware designed for Android.
But some people expect that work to start soon. "The xda devs will be hard at work soon, bank on that… i see great things coming here. can you imagine running webos on [an Evo 4G] or the galaxy nexus?" one person wrote on the PreCentral forum. XDA is a forum where developers work together on mobile software projects.
Nancy Gohring covers mobile phones and cloud computing for The IDG News Service. Follow Nancy on Twitter at @idgnancy. Nancy's e-mail address is Nancy_Gohring@idg.com