Amazon's Kindle Fire tablet is an inexpensive competitor to Apple's iPad that allows users to browse and buy digital content, but there's something missing that has some consumers up in arms: parental controls.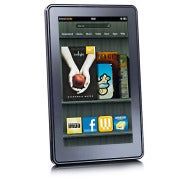 The popular device doesn't include enough parental controls that can block access to pornography, adult content or allow unattended kids to rack up charges on their parents' account.
While such complaints have surfaced in Amazon customer forums since the tablet started shipping last month, Caryn Talty, a parent blogger at HealthyFamily.org, is fanning the flame by pushing these shortcomings into the spotlight, reports Apple Insider.
The problem, she says, is that while unattended children can watch a PG cartoon movie such as "The Iron Giant" on the Kindle Fire, they could just as easily pull up and watch R-rated movies, not to mention use the tablet's Silk web browser and stumble upon porn.
One Kindle Fire customer complained on an Amazon forum about buying it for an 11-year-old with a voracious appetite for books. Before handing it over, however, the parent played around with the Fire a bit, typed in "Teen Fiction" and within "three scrolls" got results for teen porn. "There should be some sort of parental control that can eliminate these items from showing up. An innocent search should not result in inappropriate results," the person wrote.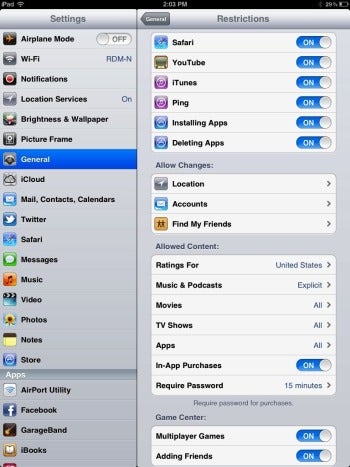 The Kindle Fire also allows anyone with physical access to the device to place purchases on the owner's account, without having to input a password. That means if your Kindle Fire was lost or stolen someone could easily buy stuff using your money, unless you set a password to lock the screen when it's not in use. And if you have children who might be tempted to buy things without telling you first, they could.
It can't be denied that the iPad is much more locked down. On it you can block iTunes downloads by ratings, selectively turn off access to the Web and restrict access to YouTube, Location Services and the ability to install new apps. And every purchase made through iTunes requires authorization.
While Amazon does let users require a password or PIN for in-app purchases, that's about the extent of the parental controls on the Fire, although the company says it's working on adding more.
For now, parents who aren't comfortable allowing their children to roam the Internet alone should supervise kids using the Kindle Fire.
And those who haven't yet bought one for under the tree have several options: Hold off buying anything until Amazon makes it right, save a wad of cash and invest in a simple e-reader instead, or ante up an extra $300 to get Apple's cheapest iPad.
Still, the Kindle Fire is a very hot item this shopping season and consumers have already shown they'll overlook the tablet's flaws to take advantage of its $199 price. Perhaps having to babysit their kids is the price they'll pay to do it.
Follow Christina on Twitter and Google+ for even more tech news and commentary and follow Today@PCWorld on Twitter, too.