One of the big mobile buzzwords of 2011 was "dual-core." Dual-core processors became the standard for high-end smartphones, starting with the LG Optimus 2X in January. In 2012, however, it will be all about quad-core. But other than having double the cores of this year's smartphones, what exactly is a "quad-core" processor, and what do quad-cores mean for the smartphones of 2012?
We've all heard the marketing: More cores equal more power and a faster smartphone. That's great news for everybody, but I wanted to find out how this would change performance for phones and how it applies to real-world scenarios. And since this term is already infiltrating the tech world (though only one actual quad-core product is on the market), I also wanted to get an idea of when we'll actually see quad-core phones. I spoke with a few of the major system-on-a-chip manufacturers and got some insight into next year's powerful smartphones.
The State of Multicore Processors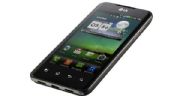 Nvidia was the first to bring dual-core processing to mobile with the LG Optimus 2X, which debuted at the beginning of this year with the Tegra 2 chip. Nvidia is blazing the multicore trail again with the release of the Asus Eee Pad Transformer Prime TF201 tablet. The Transformer Prime is the first device to ship with Nvidia's 1.3-GHz Tegra 3 quad-core processor. For now, it's the only quad-core device on the market. The Transformer earned high praise from us for its stunning graphics and zippy performance.
Manufacturers are keeping mum about when we'll see quad-core phones, however. Nvidia has said it is working with a number of device makers on Tegra 3-powered phones, but can't reveal who they are due to nondisclosure agreements. Quad-core phones are "on track," however, for 2012's first quarter.
Of course, that doesn't stop the blogosphere from speculating. The rumored HTC Edge will supposedly be the world's first quad-core smartphone, running the Tegra 3 chip. Mobile news site PocketNow claims to have exclusive images as well as a spec sheet. We take such rumors with a grain of salt, however. The mobile world is prone to shake-ups and surprises, and news of phones from so-called "reliable sources" don't always come to fruition.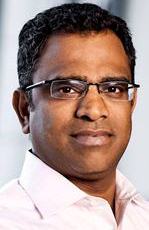 Qualcomm stated last month that its quad-core Snapdragon chip, the APQ064, will join its S4 line of products. Based on ARM architecture, the S4 chips will run at clock speeds between 1.5GHz and 2.5GHz. Qualcomm's Vice President of Product Management Raj Talluri, confirmed that the first phones with quad-core Snapdragon chips will ship around the holiday season next year.
Unlike Nvidia and Qualcomm, chipset manufacturer TI isn't putting a number on its OMAP processor. Rather than calling them dual-core or quad-core, TI refers to them as "multicore." My colleague, Melissa Perenson, visited TI last week at its headquarters in Dallas, Texas, where the company showed off its latest system-on-a-chip, the OMAP 5. The company didn't give any exact benchmarks, but maintains that the OMAP 5 produces speeds competitive with Nvidia's quad-core processor.

Samsung's phones and tablets have used both Snapdragon and Tegra chipsets, but the manufacturer's semiconductor division is hard at work on the next generation of its own Exynos line of systems-on-a-chip. The next one, the Exynos 5250, isn't quad-core, however; it is a dual-core ARM Cortex-A15 processor. Like TI, Samsung seems to be confident that the Exynos 5250 can produce benchmarks and performance competitive with a quad-core processor.
The More Cores, the Better?
According to Nvidia, quad-core processors improve performance during multitasking as well as the performance of multithreaded applications. Nvidia says a quad-core processor will bring to your phone a level of performance comparable to that of a desktop computer.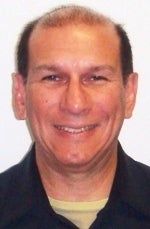 "People are going to consider their phones as their primary computer," says Nick Stam, director of technical marketing at Nvidia. "Phones with a quad-core processor are really full computers that can replace many functions of your laptop or [desktop] computer. It is a level of performance that truly does rival a desktop processor."
Qualcomm's Talluri expects users will see the power of quad-core in the multitasking speed. The speed in which you switch between open applications will be much faster than that of a dual-core phone.
When I spoke with Nvidia and Qualcomm, I asked for a few examples of applications that could fully take advantage of quad-core processors. Gaming, of course, is the popular example. Quad-core processors support multithreaded applications, meaning an app that runs multiple processes at once, like a game. Therefore, Gameplay on a phone that can support these simultaneous processes is much more fluid and snappier with higher-quality graphics.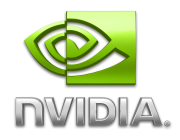 Games aren't the only applications that can really benefit from a quad-core processor, however. Imaging software, such as a panoramic app, can stitch together multiple photos much faster than a single- or dual-core phone. Photo and video apps, like Adobe's Photoshop Touch for tablets, also benefit from the extra horsepower.
One of the arguments against quad-core mobile devices — and really, even dual-core devices — is that not enough content is optimized to fully take advantage of the CPU's power. Both Nvidia and Qualcomm assured me that they are actively working with developers to optimize content for their chips. But in reality, we won't see a boom of these fully optimized applications until actual quad-core products ship.
Battery Life: What's at Stake?
Shortened battery life is the thorn in the side of smartphone innovation. Smartphone batteries can't seem to hold up as processors get more powerful and networks become faster.
But Nvidia says that quad-core processors are actually easier on battery life than single- or dual-core chips. With the Tegra 3, the processes are distributed across the multiple cores, and therefore a quad-core phone consumes less power than a dual-core phone. The Tegra 3 chips actually have a fifth "companion core" that is built using a special lower-power-silicon process. This companion core handles tasks at a lower frequency for active standby mode, music playback, and video playback.
Qualcomm's Talluri explains that Qualcomm's quad-core chips will be able to run simultaneously at different clock frequencies and at different voltages. For example, say you open an e-mail (which requires little power) and then click on a link that opens a Flash-based website with video (which requires significantly more power). The system will smartly adapt its cores to handle the different power levels.
I predict that we'll see more quad-core tablets at CES in January, and that the first quad-core phones (likely from Nvidia) will appear the following month at Mobile World Congress. But right now, it is still too early to predict the impact of quad-core phones on the mobile world.