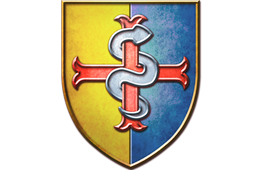 It's all very up in the air, so don't hold the guy to any of this, but Ultima creator and one-time space tourist Richard Garriott says it's possible his new roleplaying game, Ultimate RPG, could wind up becoming Ultima Online 2.
"We've actually talked to Electronic Arts about it," Garriott told Eurogamer. "I would love to have access to the Ultima property. We've had discussions at very high levels with Electronic Arts about access to the property."
"We're in discussions with Electronic Arts even now about a possible marketing and distribution relationships and things of this nature."
The Ultima games were what really propelled me into PC gaming. I spent most of high school (the late 1980s) with limited access to computers, but when I got my hands on an Apple II and someone else's copy of Ultima III, it's all I was playing. I hopped on the Commodore 64 bandwagon late, just as Ultima V arrived, but got right down to business renting (that's right, from a local computer store) a copy of Ultima IV and snatching up a copy of Ultima V in its gorgeous lift-open box stuffed with decorated manuals, a color cloth map, and other cool trademark Garriott miscellany. I wound up playing them all, including the "Worlds of Ultima" games and one of Warren "Deus Ex" Spector's first (and best) ideas, something called Martian Dreams. In fact I remember placing several long distance phone calls to Origin's hint service (remember, pre-Internet days here) to help me past more than one puzzle.
But the whole Ultima thing ended with a whimper. Ultima IX: Ascension, released in 1999, was a beautiful mess, an action-roleplaying game that didn't feel much like an Ultima at all. Garriott resigned from EA, and Ultima became a branding thing for EA's Ultima Online, any restraints on the mythology collapsing as the publisher resurrected dead villains and tacked on uninspired new areas, bringing in glitzy selling points like Spawn-creator Todd McFarlane to cook up dozens of goofy new creatures. Origin's other properties—Wing Commander, Strike Commander, Privateer, Bioforge, Crusader, Jane's Combat Simulations—all of them once beloved, fell off the map.
Over the past decade, I've wondered why Garriott and EA didn't bury the hatchet and resurrect the series. I have no idea if, 10 years on, Garriott's capable of making great games, but I'd like to think the chances are decent, given what he told Eurogamer:
"What essentially makes an Ultima an Ultima is the principles of design," said Garriott. "And I'm very confident that when players sit down with this new world they will very quickly recognise that, whether or not we end up doing any deal with Electronic Arts.
While we're waiting for this EA/Garriott thing to progress, one way or another, here's what Garriott's been saying lately about his new RPG, which with or without EA's backing or the Ultima brand, has my attention:
Here is what I feel is safe to say: Lord British's Ultimate Role Playing Game, which may be called "Akalabeth" or may be called "New Britannia" or may be called "a name I cannot yet say as it describes the setting I am considering and think I should keep secret at least until I know if it's likely true," will be an Ultimate RPG. You will have customized Avatar homesteads and real roles to play in a deep, beautifully realized highly interactive virtual world. It will have virtues and the hero's journey reflected back to the player. It will have the best of synchronous and asynchronous features in use. Fiction will support your arrival from earth into this new world. I even hope to make maps, coins and other trinkets available to players of the game.
Find Matt on Twitter at @mattpeckham, Google+ or Facebook.