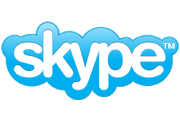 A new version of Skype for Android arrived Tuesday that supports video, photo, and file sharing.
"It's now even easier to share those special moments with your loved ones or send files and view documents on the go while on a business trip," Dan Chastney, a Skype senior product manager for Android, wrote in a company blog.
The free program also boasts better battery life and full screen support on tablets based on NVDIA's Tegra 2 processor. They include the Motorola Xoom, Samsung Galaxy Tab 10.1, and the Acer Iconia.
Chastney also noted that Skype continues to add phone models to its whitelist of handsets that can use the video conferencing feature of the app, which, unlike some smartphones, works on both Wi-Fi and 3G connections. Latest additions include the HTC Amaze 4G, the Motorola Droid 4, and the Motorola Droid R.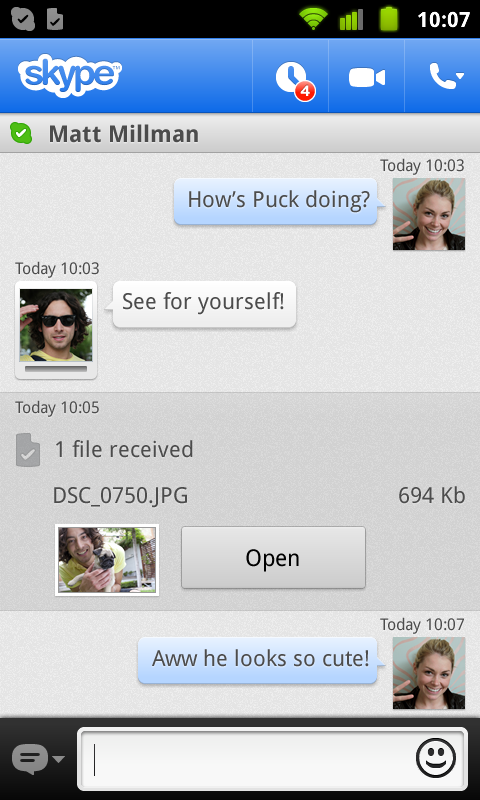 Almost anyone with an Android device running Android 2.2 (Froyo) or above can try out Skype video calling for free, Chastney added. "We'll let you know if you can turn on video calling when you first start up Skype on a non-whitelisted handset," he explained.
History of Skype's Android App
Skype's Android app was introduced in October 2010. It was not greeted with applause. "Despite its promising appearance, Skype's first stab at Android is a convoluted mess of unexplained options and unreasonable restrictions," JR Raphael wrote in PC World.
The app has steadily improved since its introduction. Following its announced purchase by Microsoft in May, video conferencing on a limited number of phone models was added to the app in June. That was expanded to 17 models in August.
The new version of Skype is available at the Android Market. Currently the software is rated 3.7/5.0 stars by some 302,339 users, with 16 percent of those rating the app one star.
Follow freelance technology writer John P. Mello Jr. and Today@PCWorld on Twitter.