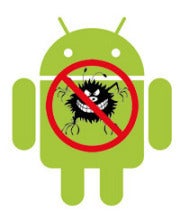 Microsoft is capitalizing on a recent Android malware scam by giving away free Windows Phones to five Android users with the worst malware horror stories. Ben Rudolph, Microsoft's Windows Phone evangelist, announced the contest on Twitter using the hashtag #droidrage. Microsoft followed Rudolph's lead and publicized the contest on its official Twitter feed.
This isn't the first time Microsoft has used free phones to win people over to its mobile platform. In August, the software giant offered free Windows Phones to webOS developers after Hewlett-Packard announced it was discontinuing its webOS device lineup. HP recently announced it would make webOS an open source project and may release a new webOS tablet in 2013.
RuFraud
Google recently removed 22 malicious apps purporting to be legitimate versions of popular programs such as Cut The Rope and Angry Birds. The apps were packaged with malware that would send fake text messages to premium-rate SMS numbers, costing the user around $5 per SMS.
The so-called RuFraud scam targeted European users and did not affect Android phones in North America. Lookout Security, the firm that first brought the scam to Google's attention, says it has since discovered another five RuFraud apps in the Android Market, bringing the total app count to 27.
Droid Rage in 140 characters or less
Microsoft's droidrage campaign is eliciting a number of tweets from disaffected Android users. "Had 100.00 worth of charges on my phone bill, called to see what the deal was, an app.has been sending charge to acct texts," said Twitter user Zac Leingang.
"Gave my mom a Droid phone as her first smartphone. Malware is constantly making her phone crash, making her wish she never got one," said Sergio Rivera. Other users are telling similar stories in hopes of getting a free phone.
Android malware
Microsoft may be capitalizing on Android's misfortunes at a particularly low point for Google's mobile OS, as concerns about malware on Android are on the rise. Lookout Mobile Security recently said that an Android user in the United States has a 40 percent chance of clicking on a malicious link from their handsets. The global likelihood is 36 percent, according to Lookout.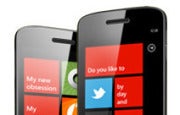 Security firm McAfee in November said that Android malware increased by 37 percent in the third quarter of 2011 compared to the preceding three-month period. Also in November, a particularly sensationalistic report from Juniper Networks said Android Malware had increased 472 percent since July.
Chris DiBona, Google's open source programs manager, recently shot back at the security industry, blaming Android malware hysteria on charlatans trying to sell security software.
While Google dukes it out with the security industry over Android malware, Microsoft appears to be reveling in its rival's misfortunes. But not everyone is impressed with Microsoft's offer.
Twitter user Nick Rosier called Microsoft's offer of free Windows Phone for Android malware victims "harsh." Rosier added, "Haven't they suffered enough?"
Connect with Ian Paul (@ianpaul ) and Today@PCWorld on Twitter for the latest tech news and analysis.