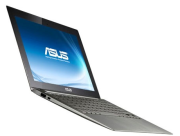 Apple, Acer, and Asus are reportedly working on producing laptops with ultra high-res displays for the first half of 2012. In the case of the MacBook Pro lineup, the displays may feature an unprecedented 2880 by 1800 pixel resolution.
A higher-resolution MacBook could be Apple's secret weapon for thwarting Intel's and Windows laptop makers' Ultrabooks competition. The current 17-inch MacBook Pro sports a 1680 by 1050 pixel display, while typical Ultrabooks have a display of 1366 by 768 pixels.
More pixels per inch will bring better picture quality and possibly even super-sharp "retina" displays.
According to tech blog Digitimes and its supply chain sources, we might see the high-res MacBook Pro laptops in the second quarter of 2012. Digitimes also repeated its prediction that Ultrabooks might get full 1080p HD displays next year.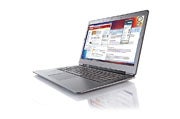 Another source, however, VR Zone, earlier predicted that Ultrabooks will get "retina" quality displays with resolutions as high as 2560 by 1440 pixels, so it's unclear exactly what resolution Ultrabooks will be next year. But all signs point favorably to more pixels.
Follow Melanie Pinola (@melaniepinola) and Today@PCWorld on Twitter