The Sony PlayStation Vita is well-positioned to avoid the struggles of its main handheld rival, Nintendo's 3DS, the executive in charge of Sony's game business said Thursday.
The Vita, which went on sale in Japan on Saturday, and North America and Europe early next year, is targeting hard-core gamers at its launch and has a strong suite of titles, said Andrew House, who heads Sony Computer Entertainment, the company's game division.
"Without wishing to throw shots at the competition, their handheld strategy has been far more focused around a younger family-and-kids audience than our devices have," House said, adding that he wasn't sure that the 3D feature of Nintendo's had made its games more compelling.
House said he doesn't think the higher price of the Vita, which will cost about 70 percent more than the 3DS in Japan, will dissuade buyers, as long as the game experience is strong.
[Read: A Closer Look at the PlayStation Vita]
"The point is being able to give people a sense of value for money," he told reporters at the firm's Tokyo headquarters.
House said Sony will eventually aim for more casual users with its PlayStation Suite, which will allow gamers to buy titles that run on multiple devices including some made by other companies, and the Vita's online capabilities, which will allow it to hook into services like Twitter and Flickr.
He added that pre-order sales in Japan have been "extremely favorable" and sold out quickly, though he declined to provide numbers. There may be some short-term shortages of the device, he said, but supply should be stable longer term.
Promotional Blitz, Under Pressure
Sony has been putting on an advertising blitz in Japan for the PlayStation Vita ahead of the start of sales on Saturday, its most anticipated product launch in years, as well as holding touch and try events around the country. The handheld will launch on February 22 in North America and Europe.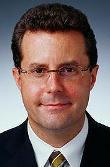 Sony could use a strong launch, as the company is projecting an over US$1 billion net loss in the current fiscal year through April, hit hard by the strong yen and struggles with its TV business.
The console features an OLED (organic light-emitting diode) touchscreen, a rear touch pad, two analog joysticks, an advanced processor and graphics unit, as well as GPS and dual cameras. Sony has emphasized the networked features of the Vita, which will eventually allow users to play from where they left off on PlayStation home consoles, or stream games live online while others post comments.
Nintendo, Sony's main rival in handheld games, stumbled with the launch of its 3DS portable console earlier this year. Nintendo was forced to slash prices less than six months after launch by up to 40 percent worldwide, and has scrambled to sign up compelling software titles for its system.
Sony will miss the key holiday shopping season in several major markets, but has said it will not change the price of the Vita prior to launch. The most basic version is priced at ¥24,980 ($320) in Japan.
Both companies are also under pressure from the increasing popularity of games on smartphones and tablet computers.
House, who formerly served as head of Sony's marketing, was promoted to CEO of Sony Computer Entertainment from September.