Breaking a tradition of sales figure secrecy, Amazon announced that it has sold more than 1 million Kindles per week over the last three weeks.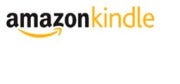 Amazon usually doesn't disclose sales figures for the Kindle family. Instead, the company likes to use vague descriptions, such as "the fastest-selling Kindles of all time," or "the best-selling products on Amazon.com." This time, however, Amazon used numbers.
Still, Amazon's press release leaves questions unanswered. The company didn't break down sales by device, so we don't know how many Kindle Fires have been sold compared to Kindle e-readers. (Amazon's Kindle vice president Dave Limp says the Fire is "the most successful product we've ever launched.") And we still have no idea how many Kindles have been sold to date, or how many have been sold since the latest generation of devices went on sale.
I don't think those are accidents or oversights. The company probably wants to avoid direct comparisons between the Kindle Fire and Apple's iPad, whose sales have been mighty compared to other tablets so far. To date, Apple has sold more than 40 million iPads, and the original iPad sold two million units in its first 60 days. Even if Amazon could compete with those numbers, I don't see how a horse race is in the company's best interests.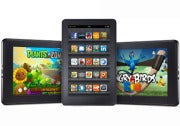 But some analysts, at least, have high hopes for the Kindle Fire. Forrester analyst Sarah Rotman Epps expects to see 5 million Kindle Fire tablets sold this year, and Evercore Partners analyst Robert Cihra thinks the Kindle Fire will grab half the Android tablet market in 2012.
Sales figures aside, the Kindle Fire is at least doing well enough for Amazon to brag about in vague terms. That means we're sure to see more tablets from the company as it tries to snag the low end of the market. In addition to the 7-inch Kindle Fire, the rumor mill says Amazon is developing 8.9-inch and 10-inch tablets as well.
Follow Jared on Twitter, Facebook or Google+ for even more tech news and commentary.