Things just got a little bit easier and possibly closer to legal for hackers trying to bring Apple's digital personal assistant Siri to iOS devices other than the iPhone 4S, according to a prominent iOS hacker.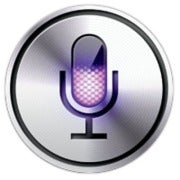 A recent update for iOS 5.01 (build 9A406) specifically for the iPhone 4S makes it possible to explore the device's filesystem unhindered using a Mac or PC, according to several tweets from iPhone Dev Team member Musclenerd.
The result is that a hacker could more easily extract and copy the iPhone 4S's Siri files without resorting to piracy, the hacker says. The reason the filesystem is more accessible is reportedly that Apple made the filesystem encryption keys obtainable.
Basically, Apple locked the door to the filesystem but left the keys hanging in the door handle. Previously, to get at the iOS filesystem, hackers had to use a series of decryption tools to get past Apple's software protections. It's not clear if Apple has changed its policies or plans to lock things down again with another update.
But for the moment at least, Siri is more easily accessible and doesn't require hackers to crack open Apple's encryption with piracy tools. As a result, some critics expect this could lead to a surge in unofficial Siri development.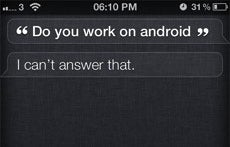 Hackers have issued number of releases in recent weeks claiming to have cracked Siri for non-iPhone 4S jailbroken iOS devices. The H1siri hack released earlier in December claims to bring Siri to older devices. But many critics, including PCWorld's Kevin Lee, are advising people to stay away, because H1siri's service is spotty and some have claimed the hack broke their devices.
In late November, another Siri port called Siri0us also claimed to bring Apple's digital personal assistant to older iOS devices. But Siri0us is no longer available, and so the hunt continues for a workable Siri port for iPhone fans that don't own Apple's latest handset.
Connect with Ian Paul (@ianpaul) and Today@PCWorld on Twitter for the latest tech news and analysis.