The upcoming year is shaping up to be an especially good one for Linux users on laptops.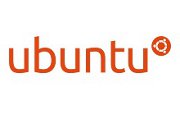 Not only is there a Linux kernel patch on the way that promises to fix the power regression problems that have been plaguing the open source software over the past year or so, but now it looks like the next version of Ubuntu Linux–version 12.04 LTS, or "Precise Pangolin"–will be delivering some big improvements of its own in that area as well.
"There has been a lot of anecdotal evidence of specific machines or power saving features behaving poorly over the past few cycles," wrote Ubuntu kernel engineer Colin King in a blog post earlier this week.
Accordingly, "part of my focus this cycle is to see [where] we can make power saving improvements for Ubuntu Precise 12.04 LTS," he said.
*Tapping Low Power Mode *
One fix–the very same Linux kernel patch I wrote about last month, focusing on PCI Express Active State Power Management (ASPM)–has already been incorporated into Precise Pangolin, King noted.
Among those now up for testing, however, is Aggressive Link Power Management (ALPM), a mechanism whereby "a SATA AHCI controller can put the SATA link that connects to the disk into a very low power mode during periods of zero I/O activity and into an active power state when work needs to be done," King explained.
That fix has been shown to save between 0.5 and 1.5 watts of power on a typical system, but it hasn't worked on all devices, so King is asking the community to help test it further.
Another possible tweak is to put the USB and PCI controllers of devices such as webcams, wireless, Ethernet and Bluetooth into a lower power state, King wrote, for potential savings of another watt or two of power. That one also needs further testing by the community, however.
A Community Effort
Power efficiency may be particularly important for users on laptops, but it also makes a difference for those on desktops in terms of both energy costs and the environmental implications.
Now that Canonical is venturing onto the mobile side, of course, power issues become positively critical.
If you're interested in helping to test out these new improvements, check out the Power Management page on the Ubuntu wiki site for details.