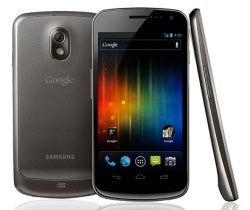 Verizon Wireless may be reluctant to bring Google Wallet to the Galaxy Nexus, but that's not a problem for hackers. Within a day of the Verizon Galaxy Nexus launch, they've already figured out how to install Google Wallet on their phones.
Google Wallet launched in September and allows Sprint Nexus S 4G users to pay at select retail stores by tapping their phones on a payment terminal instead of swiping a credit card. Because the Galaxy Nexus has the same wireless technology–called Near Field Communication, or NFC–as the Nexus S, users were hoping the Galaxy Nexus would support the service.
At launch, however, the Galaxy Nexus on Verizon did not support the service. Verizon says it's not blocking Google Wallet, though, and that it's "continuing our commercial discussions with Google on this issue." But Verizon is working with AT&T and T-Mobile on a similar mobile payment system, called ISIS, and so tech watchers are suspicious that Verizon has no intention of supporting Google Wallet.
Unfortunately, ISIS isn't expected to launch until some time next year, while Google Wallet is up and running right now.
Still, with a bit of technical know-how, Galaxy Nexus users can work around Verizon's unwillingness to support (at least currently) Google Wallet.
Installing Google Wallet requires users to unlock the Galaxy Nexus bootloader and root the phone. Droid-Life has instructions with pictures for unlocking the bootloader, and another step-by-step tutorial for rooting the phone. Once that's finished, users can find full instructions for adding Google Wallet from Dustin Evans' page on Google+.
Fair warning: I haven't tried this, and as with any hack, missteps can result in a bricked phone and a voided warranty. Boy Genius Report claims to have Google Wallet running on the Verizon Galaxy Nexus, but the site doesn't say which instructions it used for rooting the phone and installing the software.
One other caveat: Installing Google Wallet on a rooted Galaxy Nexus is a violation of Google's terms of service, which state that users are "strictly prohibited from using the Mobile Wallet Application on a mobile device or Android operating system that has been modified or customized in any way."
Considering the effort and risk required just to make payments a little easier, hacking Google Wallet onto the Galaxy Nexus seems like a matter of principle–a "because you can" sort of thing–more than anything else. But hacking for hacking's sake is half the fun of owning an Android phone, right?
Follow Jared on Twitter, Facebook or Google+ for even more tech news and commentary.