Google has revamped its Google Doodle website, making it easy for users to find any of the whimsical illustrations the search engine uses to occasionally spiff up its otherwise minimalist page.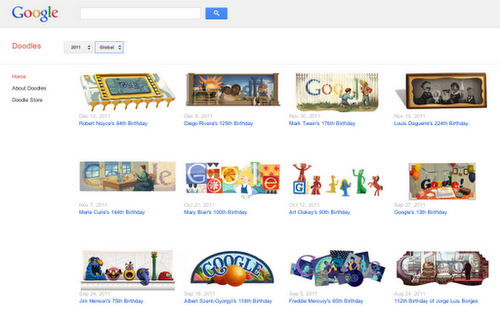 Google uses Doodles–illustrative plays on the company's logo–to celebrate holidays (such as Thanksgiving and Halloween), anniversaries (such as Google birthdays), and famous people (such as microchip-inventor Robert Noyce and Muppet-master Jim Henson).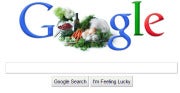 Over at the revamped Doodle website, users can travel all the way back to 1998, which is when the first Doodle appeared. You can also view any of the Doodles from in between '98 and now. By the way, that first Doodle was created by Google founders Larry Ellison and Sergey Brin to tell the world that they had skipped town to attend the Burning Man Festival in Nevada–just in case the search engine crashed and someone wanted to know why nobody was answering the phones.

For years, the Doodles were merely static illustrations. However, in recent times Google has added animation, video, music, and other forms of interactivity–such as a playable, recordable guitar for Les Paul's 96th birthday.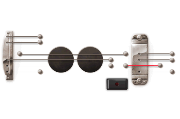 The new website is not just an online hub for Doodles–it's also got an online Doodle Store where customers can purchase posters, t-shirts, coffee mugs, skateboard decks, and other Doodle paraphernalia featuring their favorite Doodles.
Follow freelance technology writer John P. Mello Jr. and Today@PCWorld on Twitter.