Sprint's decision to disable Carrier IQ software on its handsets and no longer collect data from the service is good news for people who have privacy concerns, but it also raises questions about how the network will get the diagnostics it needs to keep performance levels up.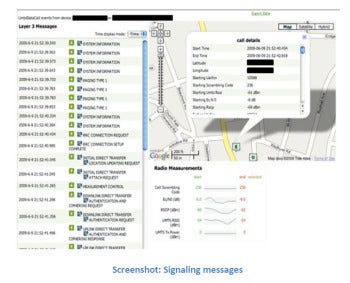 The news follows the disclosure that the mobile tracking tool was used on more than 26 million of the carrier's handsets, making Sprint by far the biggest user of Carrier IQ.
Critics have worried the tool allows phones to double as spying devices, while the maker of the software said it is only intended to help wireless carriers improve the performance of their handsets by communicating metrics such as battery temperature, battery voltage, and location.
In an e-mail to Mobile Burn, Sprint said it has weighed customer concerns and has disabled use of the tool so that diagnostic information and data is no longer being collected.
"We are further evaluating options regarding this diagnostic software as well as Sprint's diagnostic needs," the company said.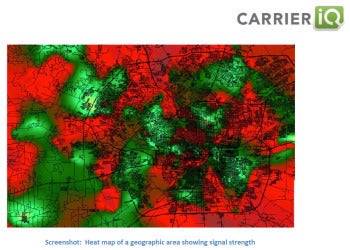 In the meantime, Samsung-made firmware updates for Sprint devices have been leaked to theXDA Developers Forum that do not include Carrier IQ files, reports Geek.com. It also stands to reason that the software won't be installed on new Sprint devices going forward.
Sprint wasn't alone in its use of Carrier IQ. AT&T also said it has integrated the software into about 900,000 handsets, although it is collecting data only from about 575,000 of them.
PCWorld's Tony Bradley has pointed out that it does make sense that smartphone vendors and cellular carriers would be interested in this sort of information, and the gathering of this data is great if it makes phones work better.
But concerns about how else that data could be used have had consumers and lawmakers up in arms.
U.S. Sen. Al Franken, a Minnesota Democrat, earlier this month sent letters to several cellular carriers demanding details about their use of Carrier IQ's software. Some of the companies responded that they only used data from Carrier IQ to monitor network and device performance. But that didn't appease Franken, who issued a recent statement saying he was concerned that people's right to privacy was not being respected and that average mobile phone users have no way of knowing if the software was running on their devices, what information was being captured and where it was being sent.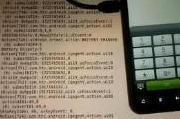 The issue of mobile phone privacy isn't going away, regardless of what happens with Carrier IQ.
Privacy is a dwindling currency as technology continues to evolve and devices get increasingly loaded up with data-laden features like GPS, facial recognition and NFC. The only way to completely guard your privacy when it comes to your mobile phone is to not use it.
Follow Christina on Twitter and Google+ for even more tech news and commentary and follow Today@PCWorld on Twitter, too.