Cell phone carriers are learning that when it comes to service small players are more satisfying than big ones — as far as their customers are concerned.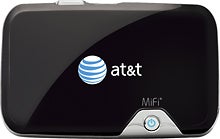 According to survey results recently released by Consumer Reports, customers of small wireless carriers are generally more satisfied with their service than those of the Big Four carriers.
The bottom line: Industry titan AT&T finished last in customer satisfaction, while two smaller carriers that piggyback on AT&T's network, Consumer Cellular and U.S. Cellular, ranked tops in the survey.
AT&T finished last in the same poll last year, too. Many of the disgruntled customers were iPhone users.

There was some speculation that AT&T's customer satisfaction numbers might improve when other carriers started carrying Apple's smartphone. Dissatisfied iPhone users would move to other carriers, some reasoned, which would relieve demands on AT&T's network, allowing it to perform better. Service woes, though, apparently continue. One survey, for example, showed that AT&T iPhone 4 users complained of dropped calls 2.5 times more than Verizon users of the device.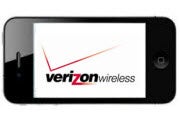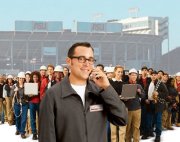 Among large carriers, the survey that polled 66,000 cell phone customers found that Verizon and Sprint ranked best for customer service, CR Senior Editor Mike Gikas said in Sound Byte, an online audio feature of the magazine.
"Verizon had an edge over Sprint in texting and in knowledgeable support staff," he observed, "but Sprint rated better in value."
T-Mobile, which trailed Verizon and Sprint, received significantly higher ratings in the survey than the higher-priced AT&T, he noted.
Tops in the survey among prepaid cell phone carriers was TracFone, which includes Straight Talk. According to the poll, TracPhone had an 82 percent consumer satisfaction rating, while Straight Talk finished second in the survey with a 78 percent rating.
Respondents who prepaid for their cell phone service were more satisfied overall than those with standard service, Giko added. Standard cell phone service often requires customers to sign contracts that come with hefty termination fees if they cancel their service early.
Follow freelance technology writer John P. Mello Jr. and Today@PCWorld on Twitter.